Last Updated on 1. July 2020 by PantherMedia
Last Updated on 1. July 2020 by
PantherMedia
It the current times travel and holidays need new planning and thinking.

Staycations are becoming a focal point.

Staycation – the new word amalgam that is meant to give not travelling overseas some extra coolness. In German the term holidays in Balconia was and is used which refers to vacationing in the territory of your balcony. Either way this option has arrived in the centre of reality as the only choice for the forseable future. Initially found more in the context of C02 savings, climate and environmental responsibility and the limitation of over-tourism, it is suddenly also playing a central role in health-related vacation planning issues of the day. And now on top of that travel bans for many people. What used to be covered at the most with a vaccination, for example against hepatitis or the like, has suddenly appeared as a major obstacle right on our front doorstep. And a staycation is now the only option for most of us.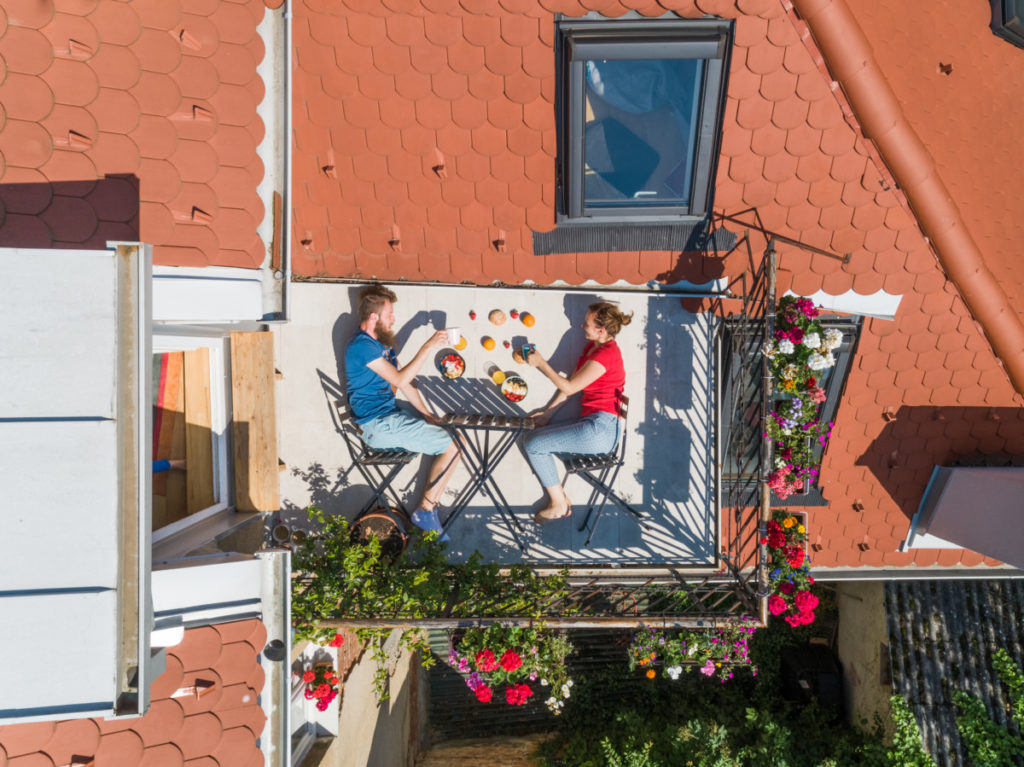 Couple having breakfast on a roof terrace (c) Amazing-Aerial-Agency
Entry bans, worldwide travel warnings. Staycation is the only alternative.

Cruise ship are docked, entry bans and world wide travel advisories in place. Most airplanes remaining in the skies are cargo flights. Goodbye to reliable planning, not to mention sudden cancellations. While some companies win new fans for the future with generosity, others may lose their customers' loyalty for good. Staycation as an alternative has entered the spotlight.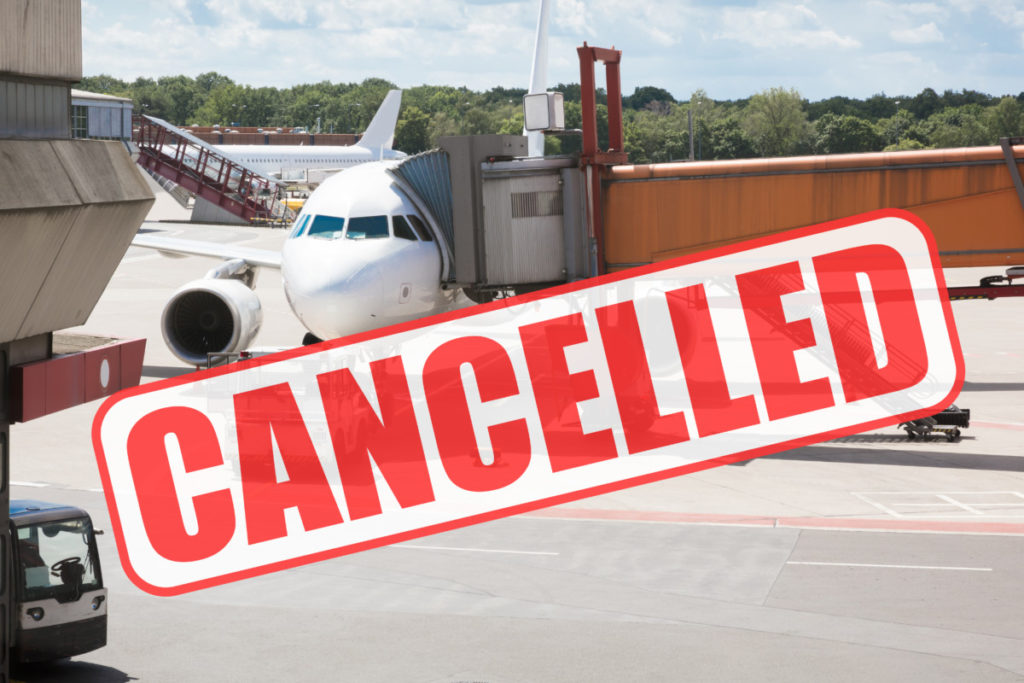 Flight cancelled (c) AndreyPopov
But what should one do? We write here affected ourselves, with the question of whether the major family visit to Japan is still a responsible in the summer, not to mention colleagues and friends with similar travel plans that hang in the balance. And now cancelled through travel bans. Staycation has become the only remaining option.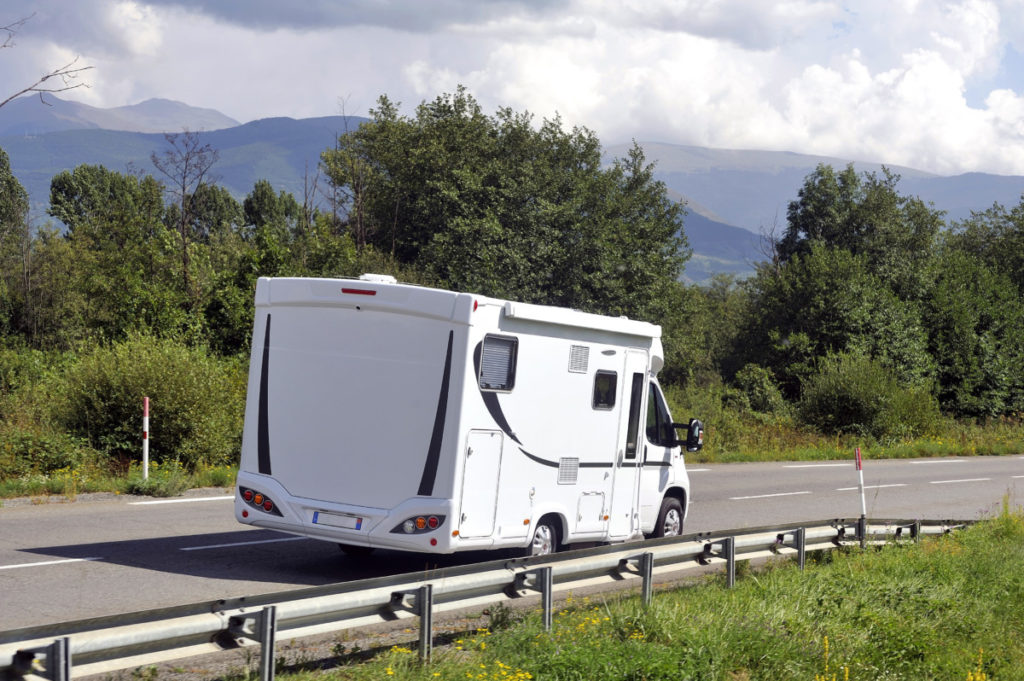 Camper on a road in France (c) GillesPaire
There are alternatives this year that might be more sensible

Well. Sticking one's head in sand is certainly not an option. And a few things do quickly come to mind that may have been forgotten in our supposedly oh so modern world, such as "it's best at home" or "I'm only a guest in a hotel, in a caravan / camper / tent ( please cross out according to inclination) I am always at home ". Certainly, on the whole you can neither be refused entry nor thrown out of home. OK. Admittedly, there could be exceptions to this. But my father always said: "Home is, where they let you in, no matter what you have done". Staycation to the fore!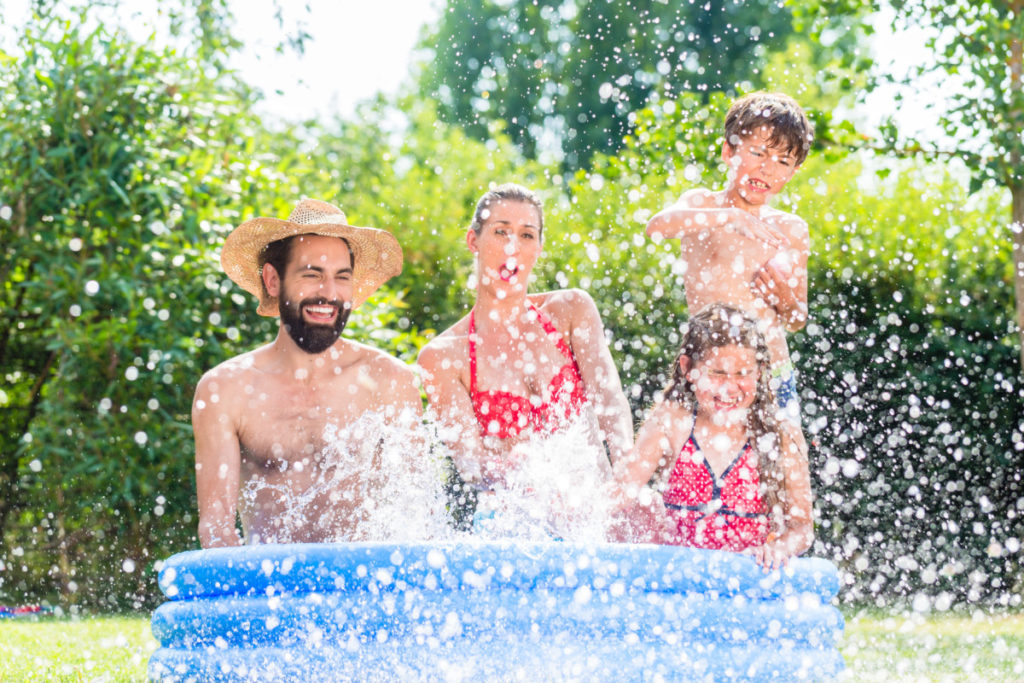 Familie im Gartenpool bei Abkühlung im Wasser (c) Kzenon
Open your eyes to amazing things that can be found just around the corner

And indeed, as great as far away destination are or were, as great as it is or was to meet new people in every remote corner of the world, it is also great to discover things with families and friends, including shared interests lost sight of in the age of low-cost airlines, namely that there are some of the most amazing things just around the corner. Highest railway bridge in the country? Indeed, just around the corner. Castle on a hilltop with a legendary prince? 34km as the crow flies. Fairytale castle. UNESCO World Heritage Site. 100 minutes, admittedly, only if there isn't a traffic jam. But there shouldn't be any rush hour traffic jams during the staycation holiday period. Yet, now even these are only reachable for those within walking and cycling distance.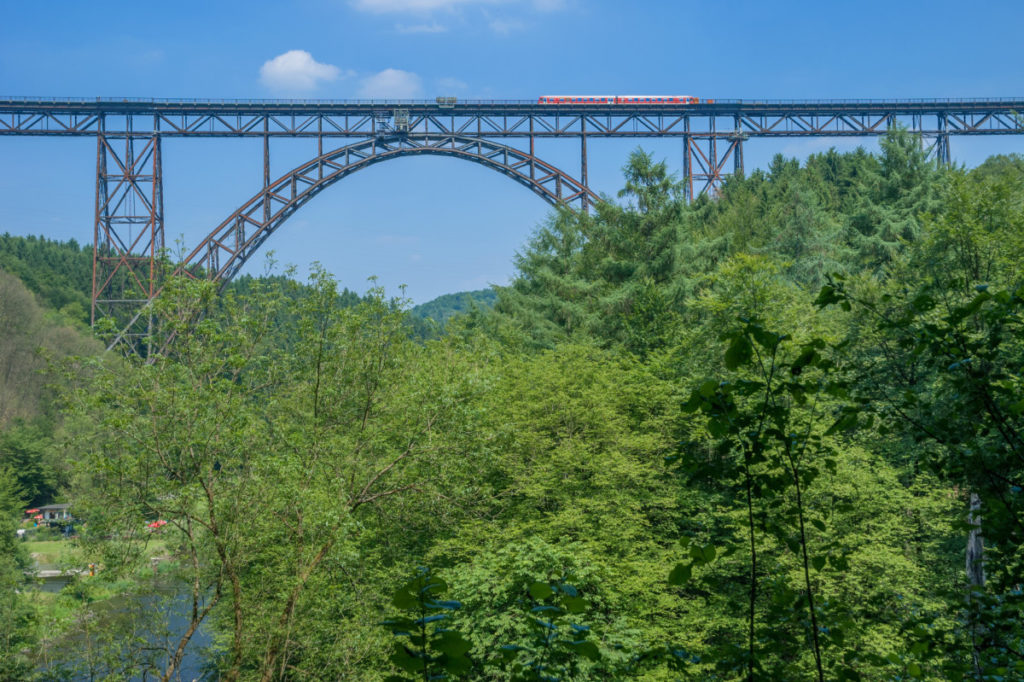 Germany's hightest railway bridge,the Müngsten Bridge near Solingen (c) Travelphoto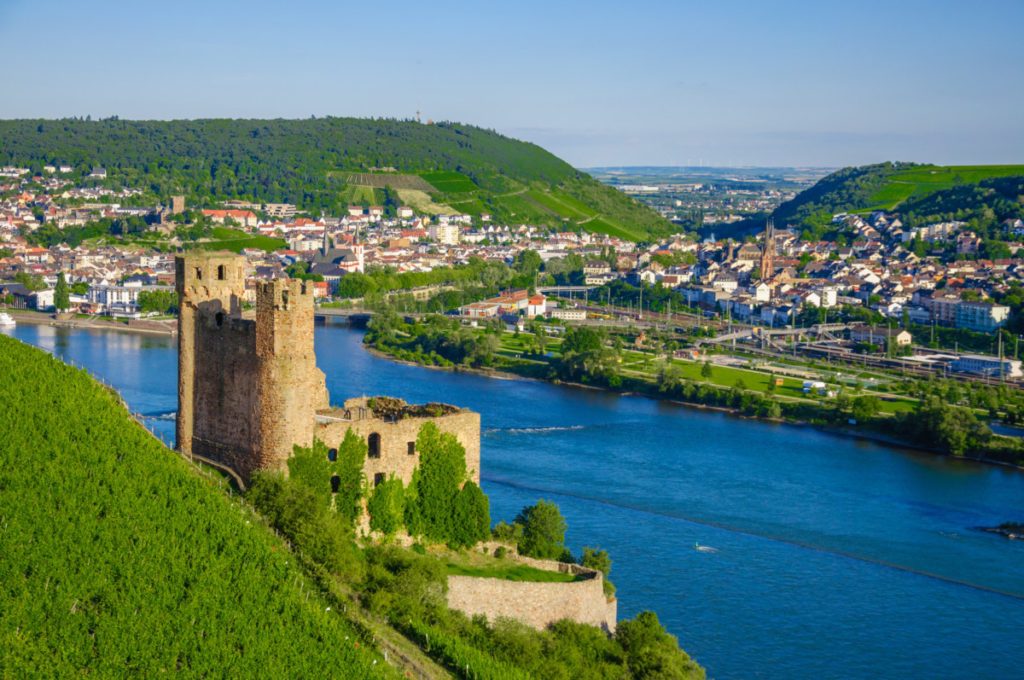 Ehrenfels castle on the Rhine near Rüdesheim (c) Eagle2308
Here are the jewels reachable on foot or by bike from my backyard.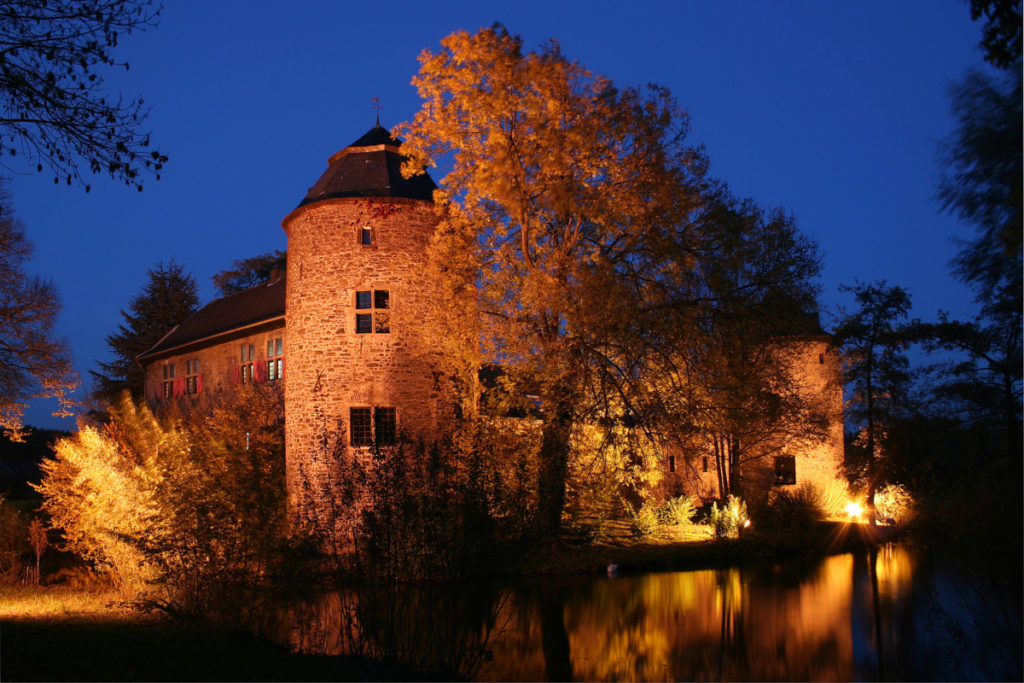 Moated Palace (c) casibutz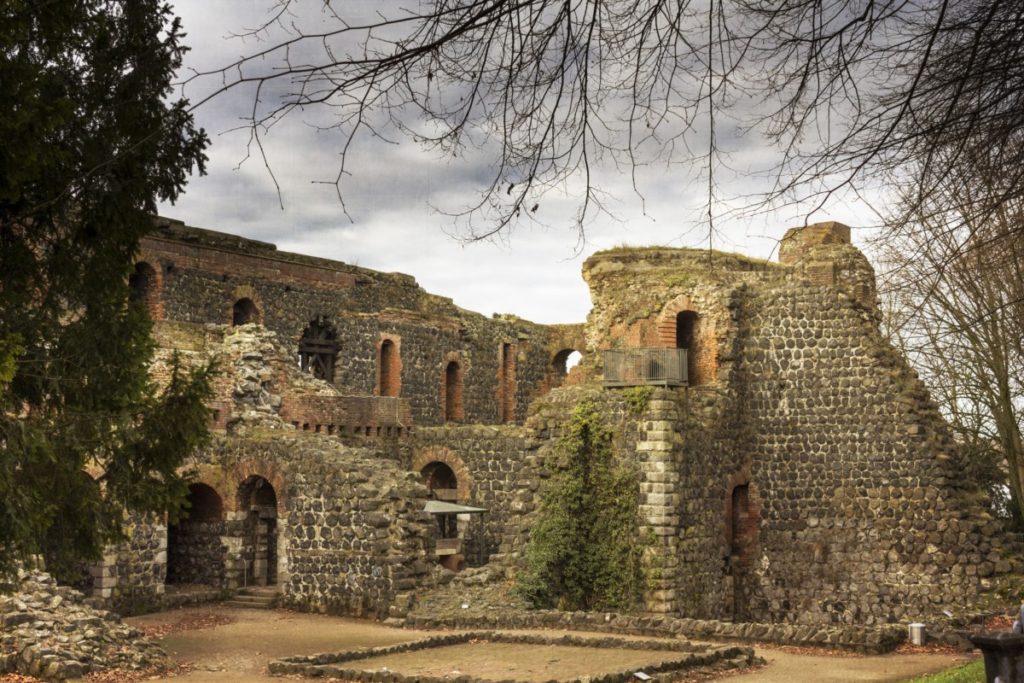 Kaiserpfalz in Kaiserswerth (c) Westend61Premium
Find the ones on yours!
Royalty free images on being at home in the house, garden or on the balcony

It's amazing what you can get up to at home. Inflating pools, even building or constructing them, from barbecues to lounging in the garden, there is a lot you can die with friends and / or family. Rediscover old games or invent entirely new ones. Here are a few royalty-free pictures on this.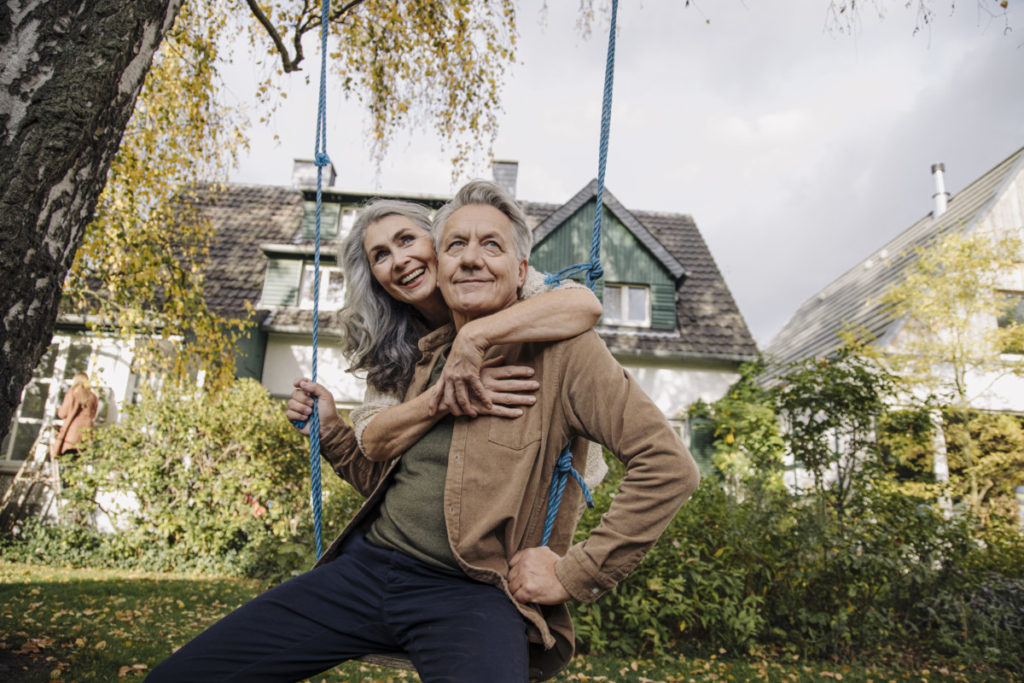 Happy woman hugs husband on swing in garden (c) Westend61Premium (Gustafsson)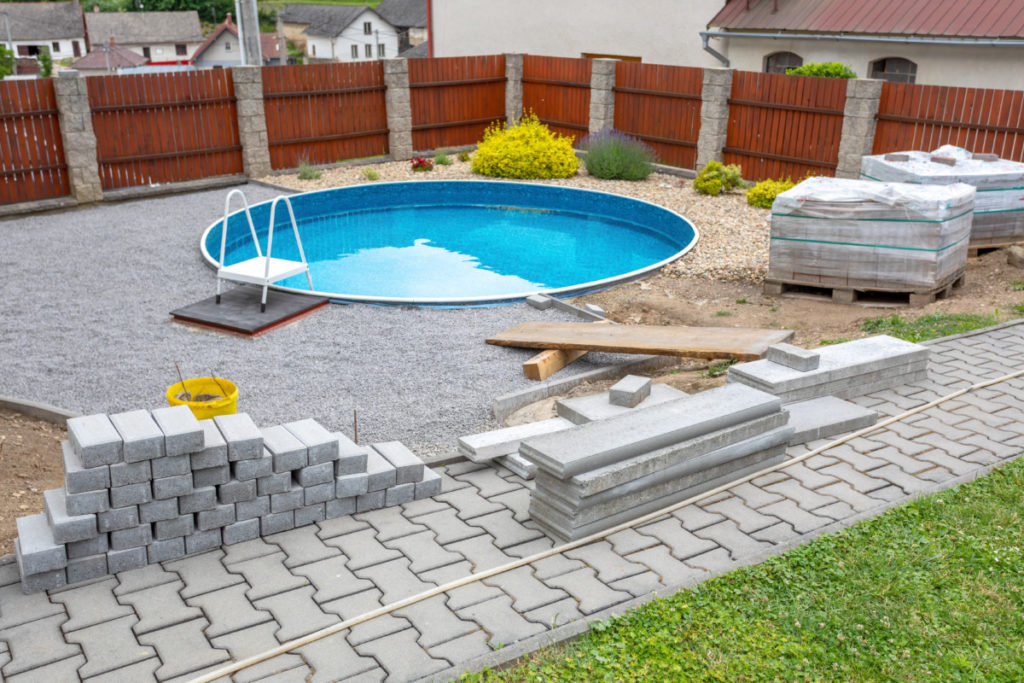 Swimming pool under construction (c) artush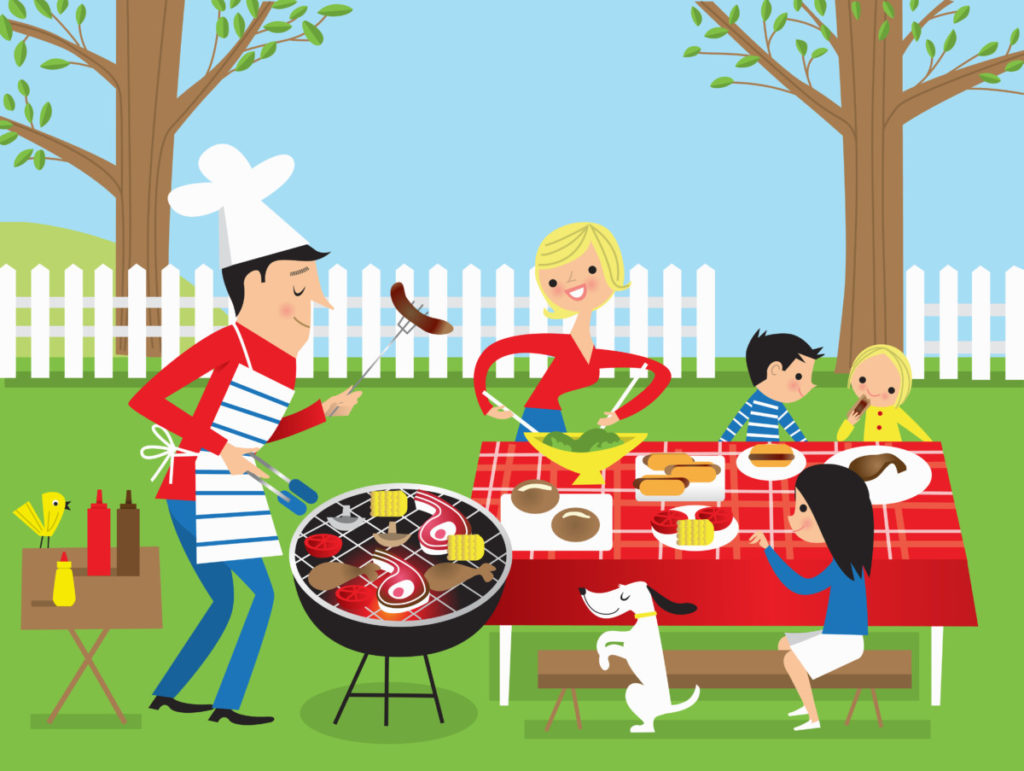 Family barbecue in the garden (c) IkonImages (Nila Aye)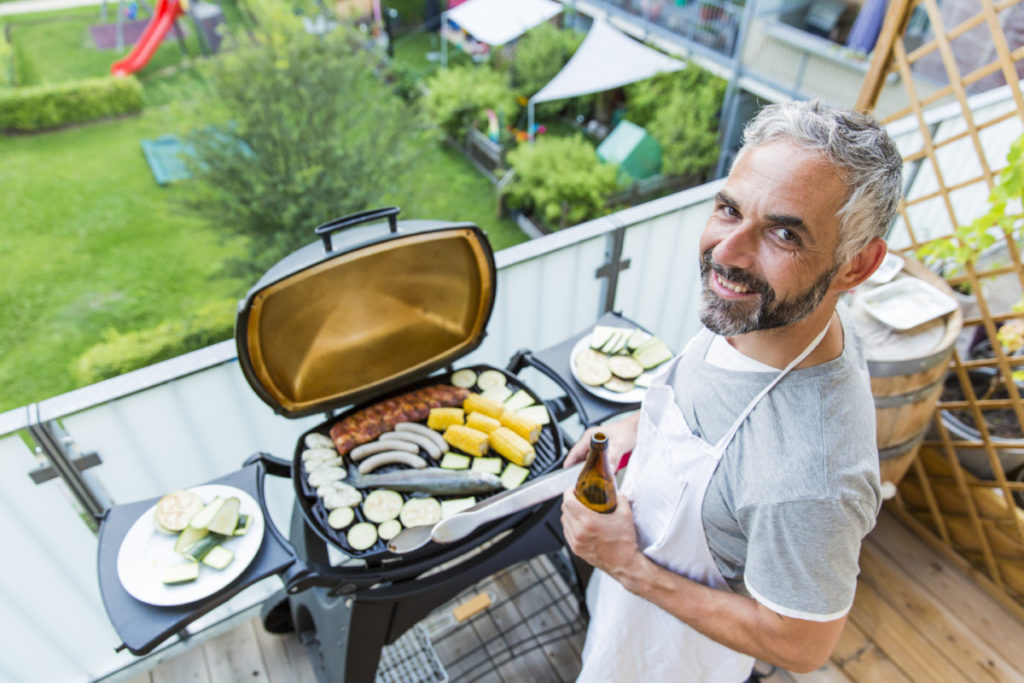 Man happily barbecuing on his balcony (c) Westend61Premium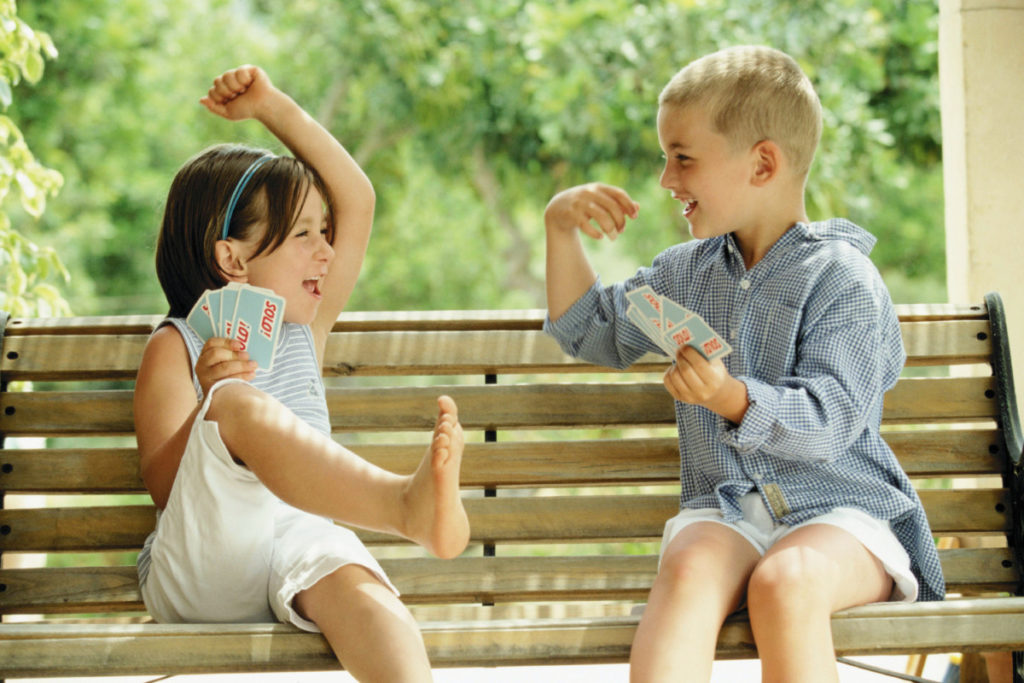 Kids playing card games (c) IScarteblanche
It in everyone's own power to make the best of the situation and discover new experiences in one's house, on one's own doorstep and, ultimately in one's heart . So staycation it is this year?
Royalty-Free Images on quiet places far from world events

Some will find their safe idyll on a small campsite far away from metropolitan areas and travel ban woes. But now not even that's on. Not that that would be even remotely enough to get a camper down. There's always the garden to set up camp.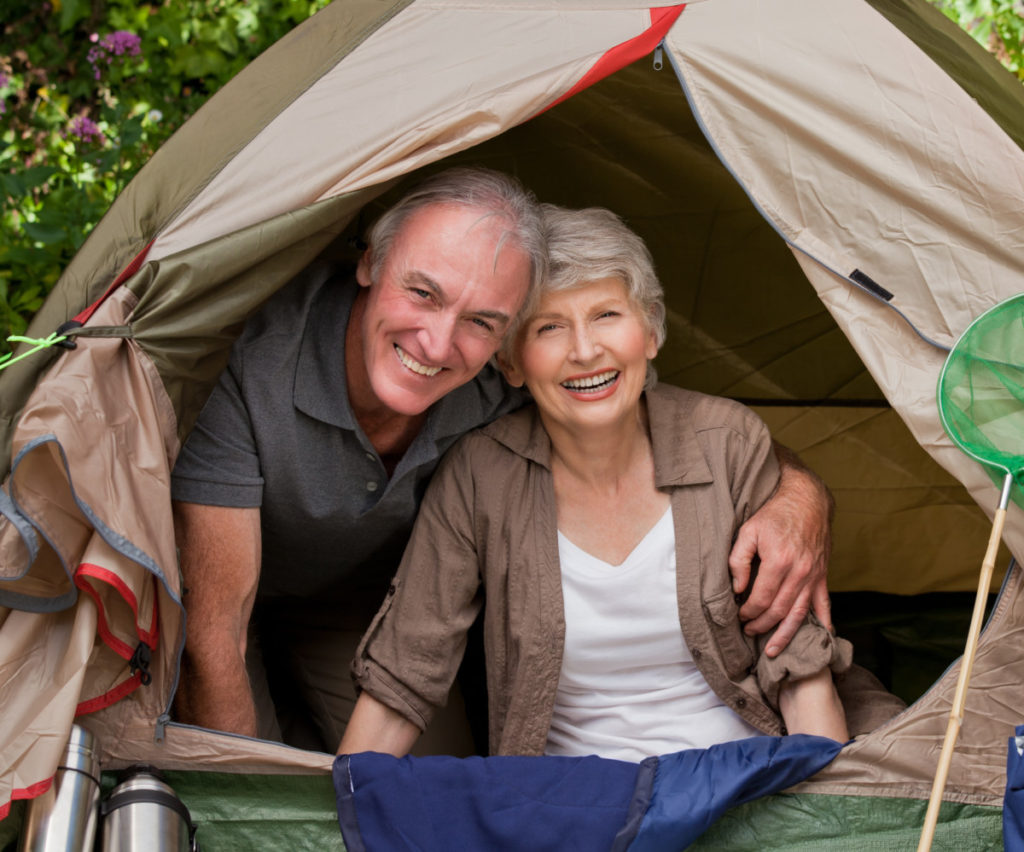 Happy couple camping in the garden (c) WavebreakmediaMicro
A carefully crafted selection of royalty-free images for inspiration on staycation and travel bans can be found here.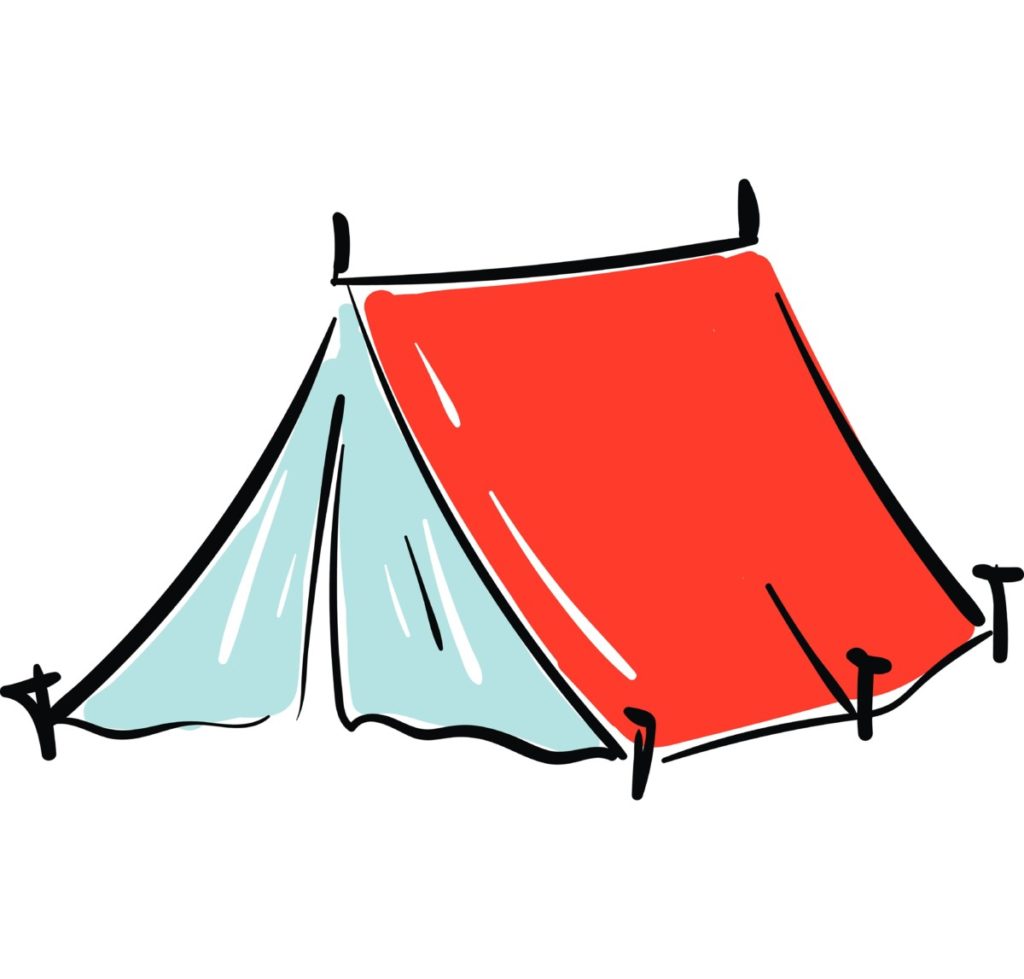 Red tent on white background – vector file (c) Morphart
And before we forget, this is of course also an option!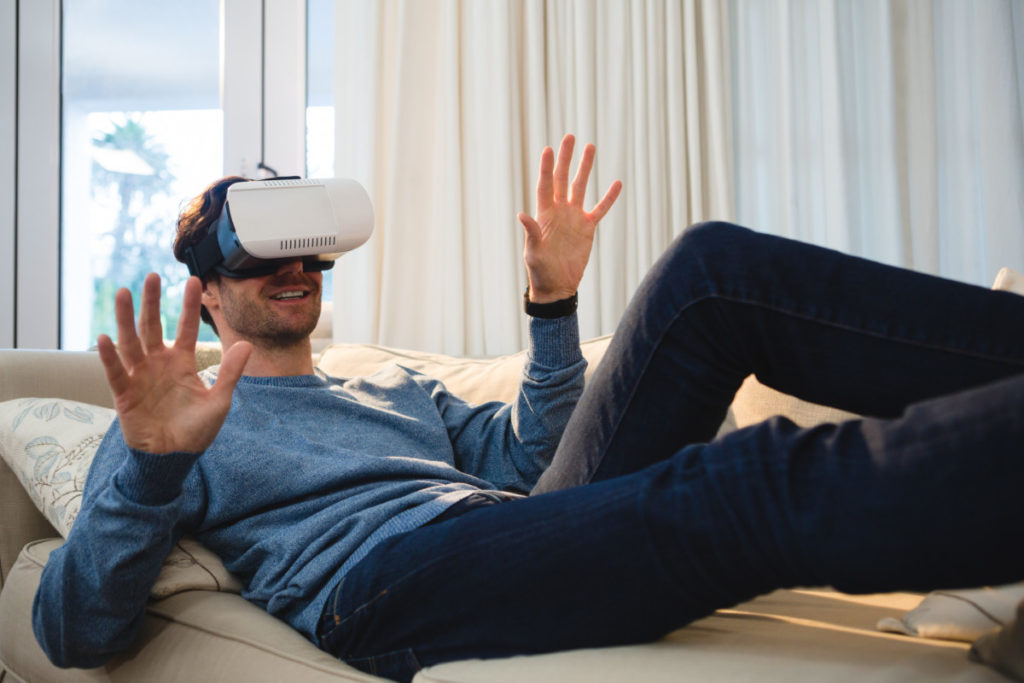 Man using VR-Headset on the couch in th living room (c) WavebreakmediaMicro