Last Updated on 23. January 2018 by PantherMedia
Delve into a completely different world on our planet

Really far away, very hard to get to, but still not a secret, because nearly everyone has heard of them: The Easter Islands, or Rapa Nui, as it's called by the people who originally lived there – exotic, unusual & breath taking.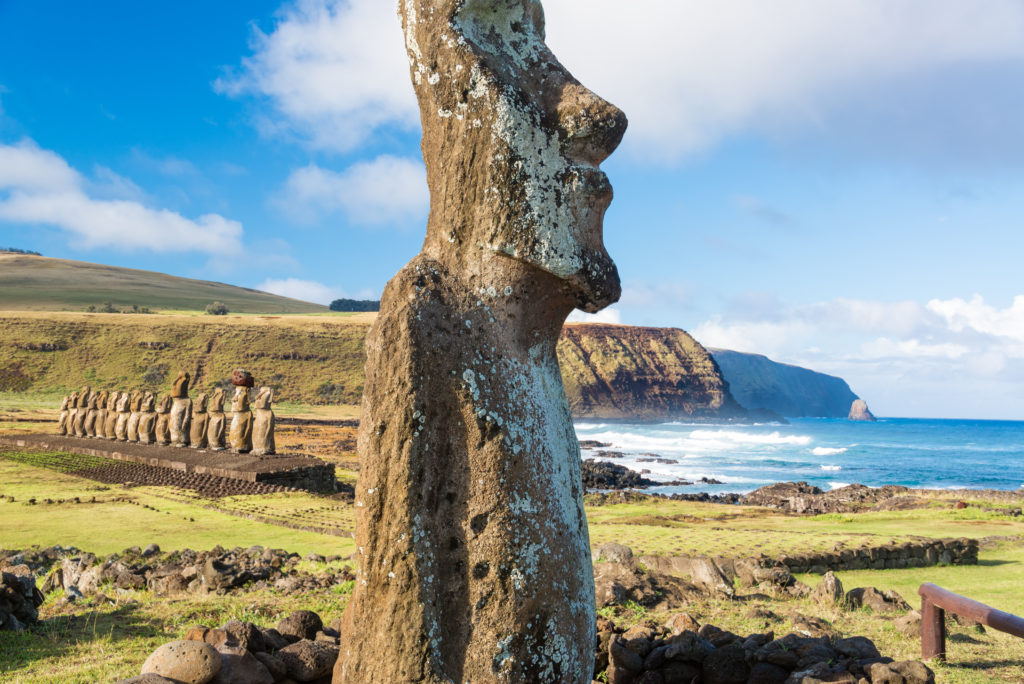 Moai, Easter Island (c) jkraft5
If you really want to go there because pictures taken by others don't fully satisfy your curiosity then be aware that it will take you about 30 to 40 hours each direction, even if the last bit from Santiage de Chile to the Easter Island itself will only take about 5 to 6 hours.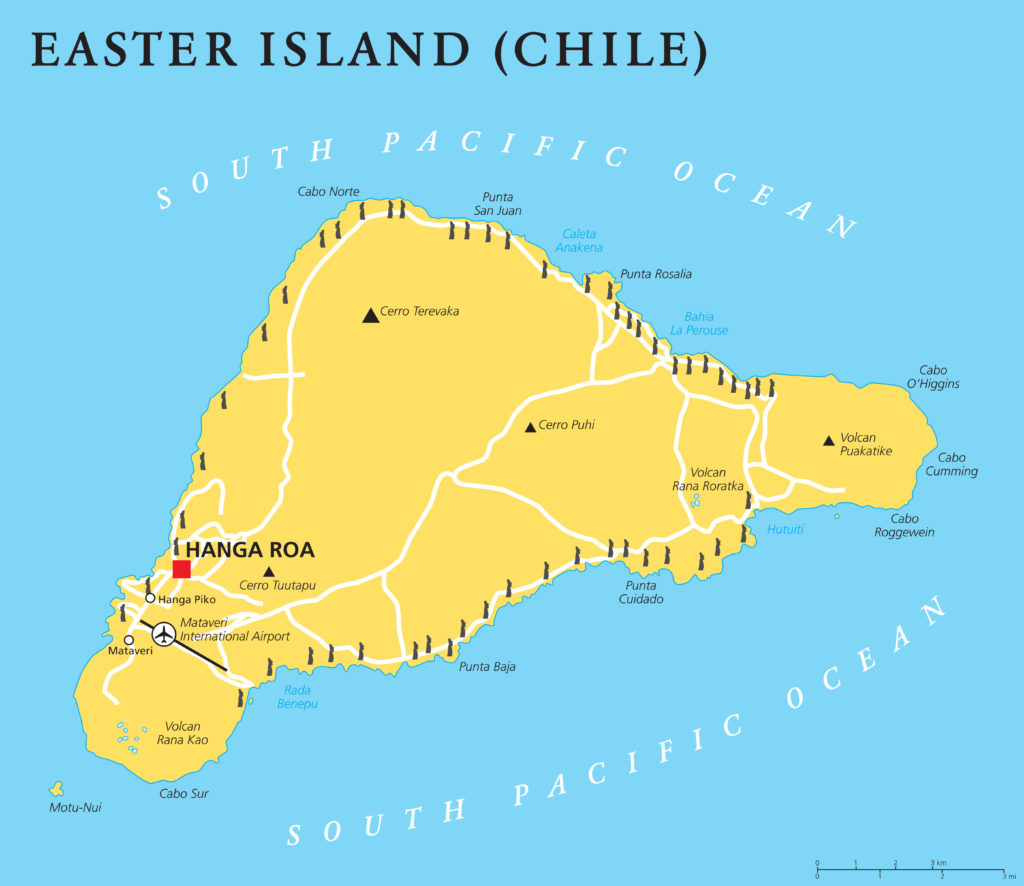 Easter Island, Chile (c) PeterHermesFurian
But those who decide to undertake the journey will most certainly return with unique memories and will be able to consider themselves part of a rather small group of people who actually went there.
A island with some controversial history

The history of the island has seen many changes and is controversial. Who are arrived when from where and how. Did it happen more than once? Is colonialism to blame for everything? Magnificent statues were set up and toppelled again. Notable is the more or less complete deforestation of the island, conflicts with many fatalities and possible remarkably partially before the arrival of the first Europeans, which was in the form of an expedition by the Dutchman Jakob Roggeveen.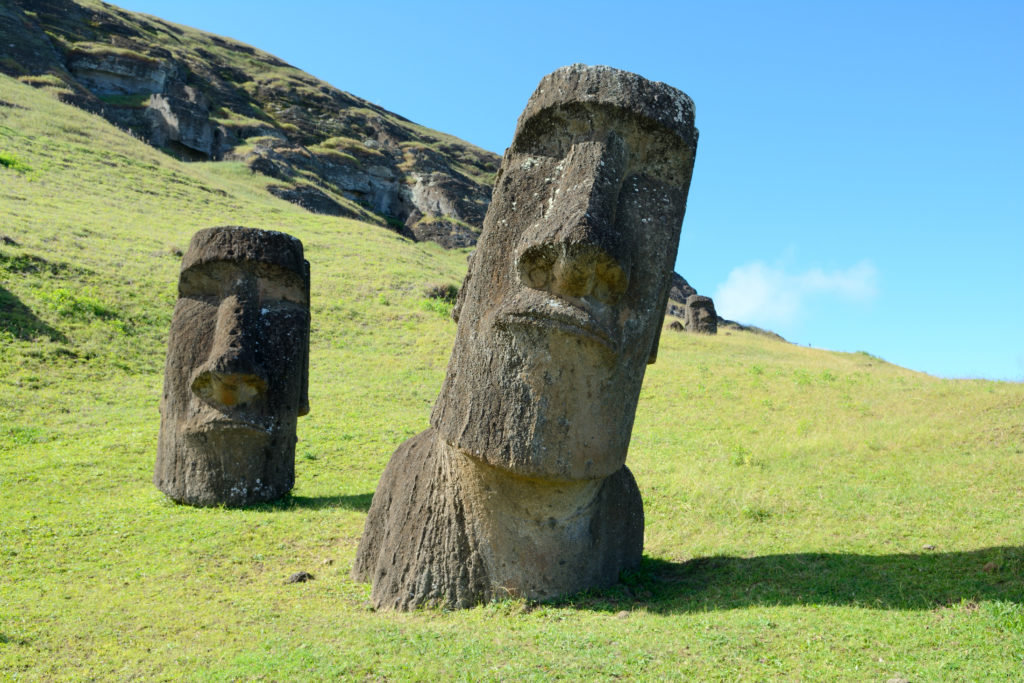 Statues on the Easter Island (c) braeumer
From then on the island was visited all the more often, including by German explorers, like Carl Friedrich Behrens (German only), who was actually there right from the start and even the first European to set foot on the island but also the father/son team of natural scientists Johann Reinhold Forster and Johann Georg Adam Forster, who took part in the 2nd Cook-Expedition.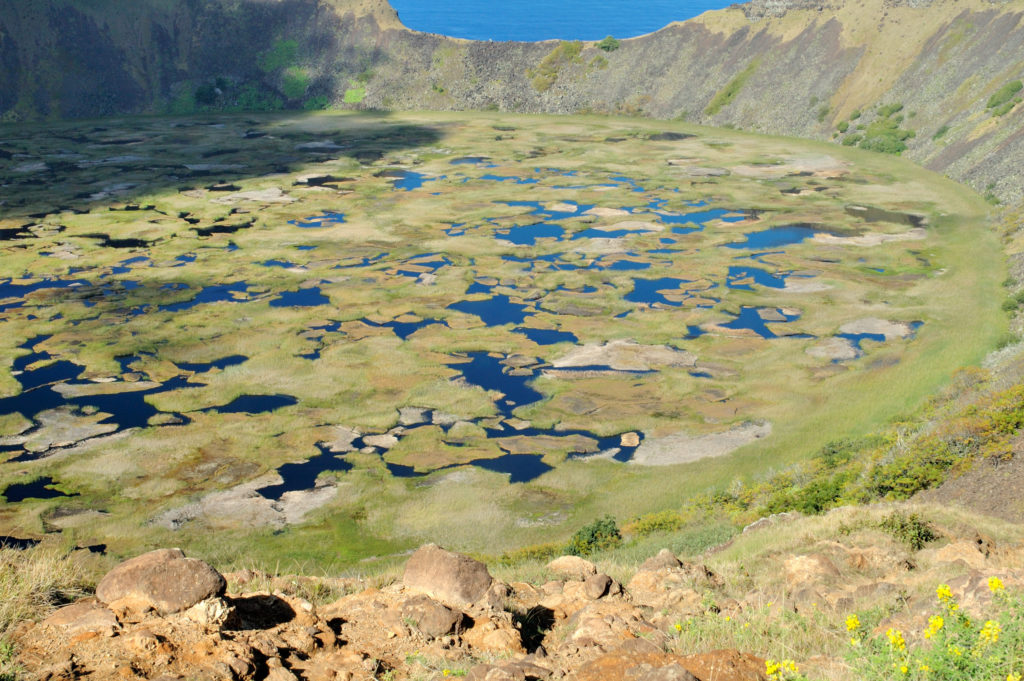 Rano Kau (c) braeumer
After changing hands a couple of times the island ended up with Chile

After its discovery by the Europeans diseases were imported and there where phases of despotism. In 1877 only 111 people were still living on the Easter Island. These days the population is about 6000. The island changed hands a couple of times before ending up with Chile in 1888 where it has remained until this day, in spite of a few movements for independence once in a while. Check out more details here.
First photo was taken a long time ago.

The first photo of the Maois was already taken in 1886 by William Thomson who came to the Easter Island as a naval doctor on the US ship Mohican. His original notes including photos can be seen here.
Ready to go, or still not sure? See our selection of photos here or check out the only airline with flights to the Easter Island, LATAM (formerly Lan Chile and TAM), here.