Last Updated on 8. November 2019 by PantherMedia
Our newest Partner: Amazing Aerial Agency – specialists for royalty free drone photography

When my colleague Robert came accross images of Amazing Aerial Agency somewhere, he immediately sent me a link and wrote, "Can we offer this to our clients, too?". After some searching, I managed to identify Paul Prescott as the person responsible and reach him via Linkedin. Paul is the founder of Amazing Aerial Agency. According to his own words, he spends his summer months on the Adriatic, where he captures the magical landscapes of the Balkans with his camera drone. Paul also travels a lot to shoot short commercials for his clients. Anyway,after not too much time, the collection is online on our site. And sits really all the first impression promised it could be.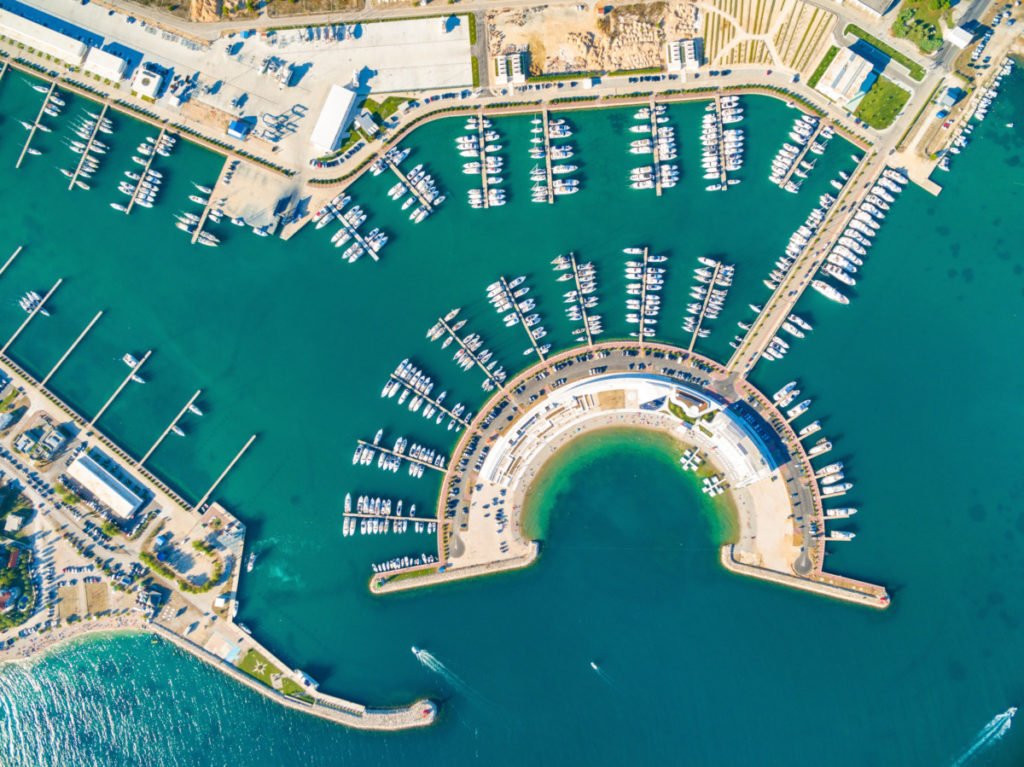 Sukosan Marina near Zadar, Croatia (c) Amazing Aerial Agency
This is what they have to say about themselves and drone photography

Amazing Aerial Agency is one of the most beautiful royalty-free aerial photography collections in the world. It is and has been captured by a team of award-winning photographers from around the world. Breathtaking images from previously rarely seen perspectives, structured abstractions of our earth and oceans as well as humans and animals that have been captured in an exciting way and are now brought together in a unique collection.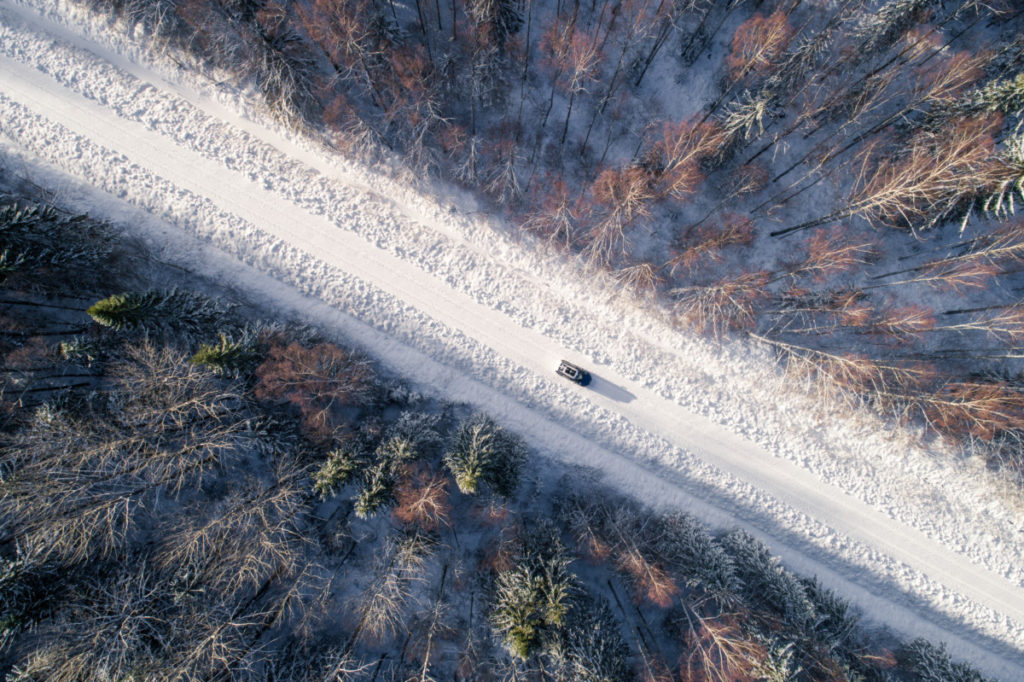 Aerial photograph of an car on a snow covered road through a forest(c) Amazing Aerial Agency
Well known cities seen throught the new perspective of dronen photography

Completely new perspecectives appear with the bird's eye view vertically down from above. Expected or unexpected strucutres appear with amazing clarity. Sometimes you can't even recognize the city at first glance although you are looking right at it!.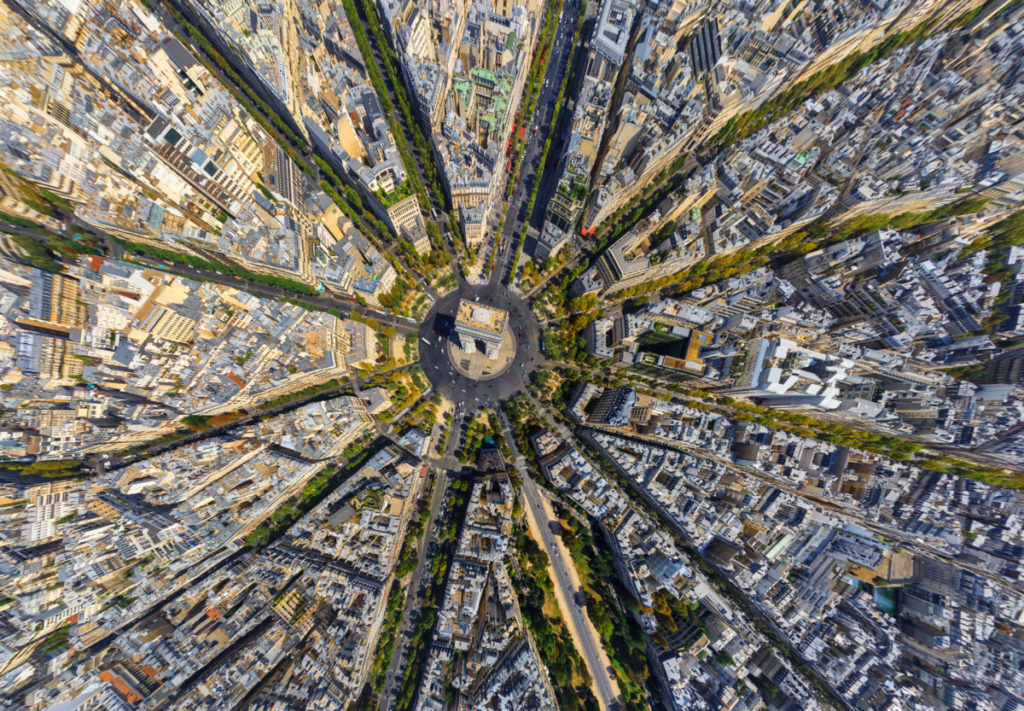 Aerial photogrpah above the Arc de Triomphe, Paris, Frankreich (c) Amazing Aerial Agency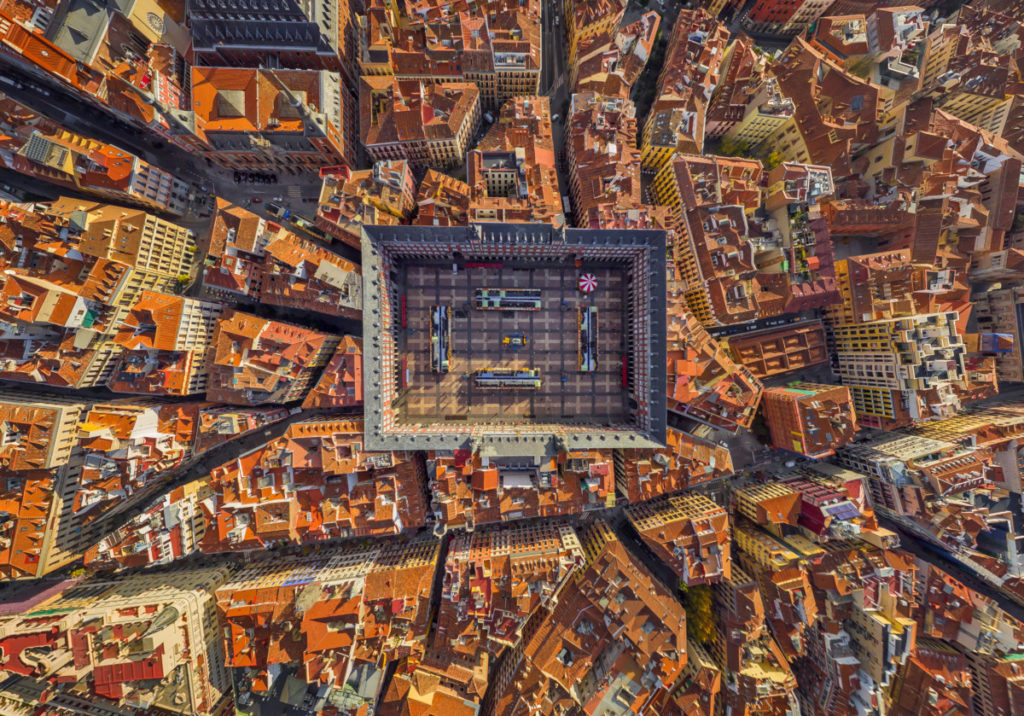 Aerial photogrpah above Plaza Mayor, Madrid, Spain (c) Amazing Aerial Agency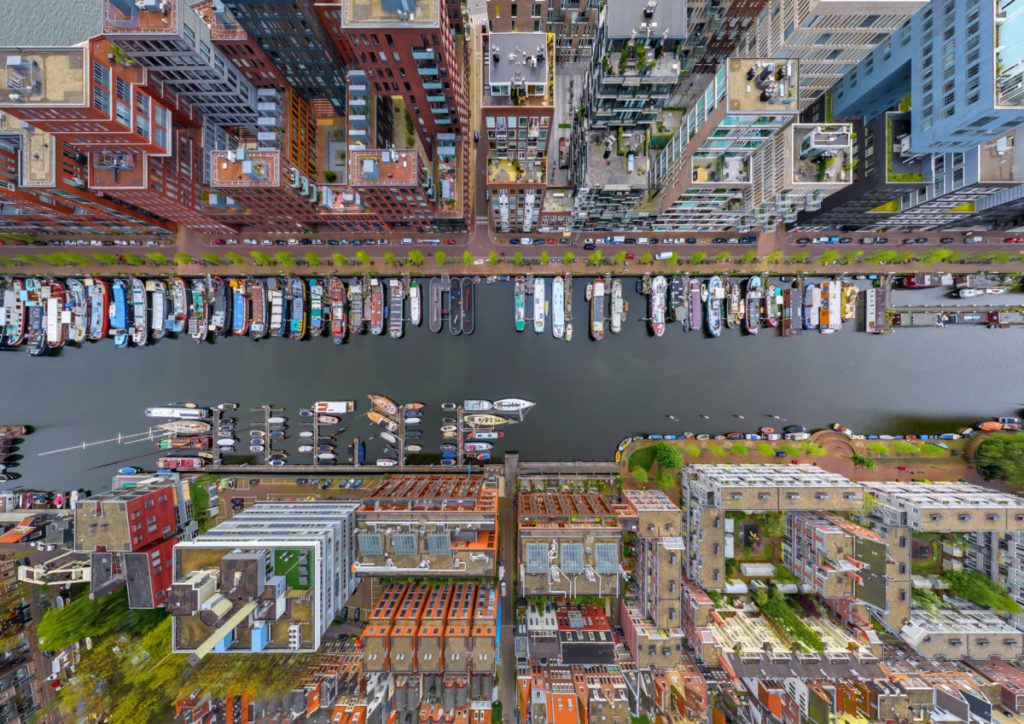 Moored boats along a canal, Amsterdam, The Netherlands (c) Amazing Aerial Agency
Drone photography opens up insights that are hard to imagine in advance.

What does it look like in a high-rise, which is open down the middle all the way to the bottom?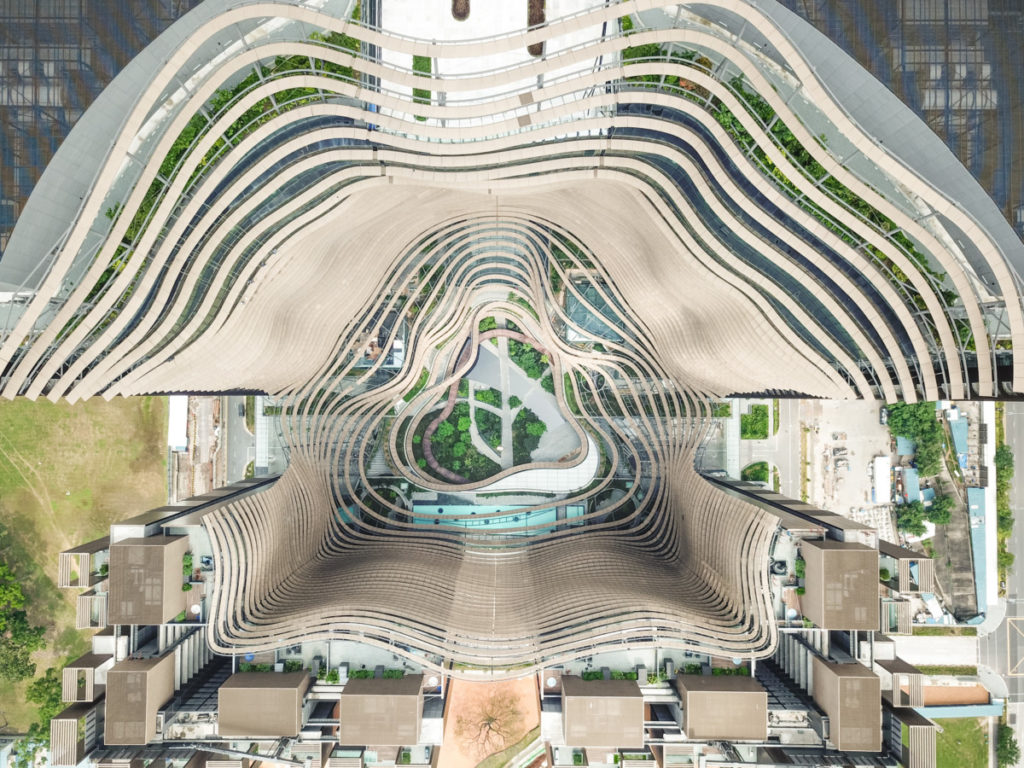 Aerial image of a modern high rise in Singapore (c) Amazing Aerial Agency
Are new pueblos being built in this century? And are rocks and mountains still necessary to do that?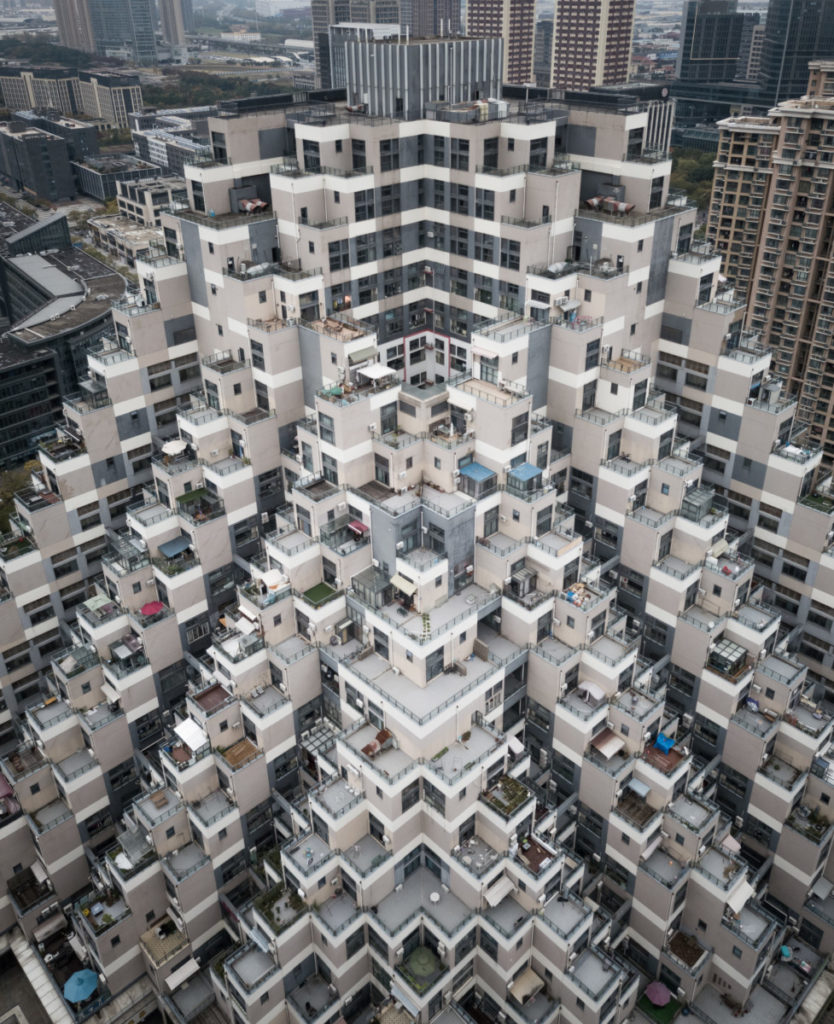 Apartment block in Shanghai, China (c) Amazing Aerial Photography
Parks in dizzying heights? Here you go!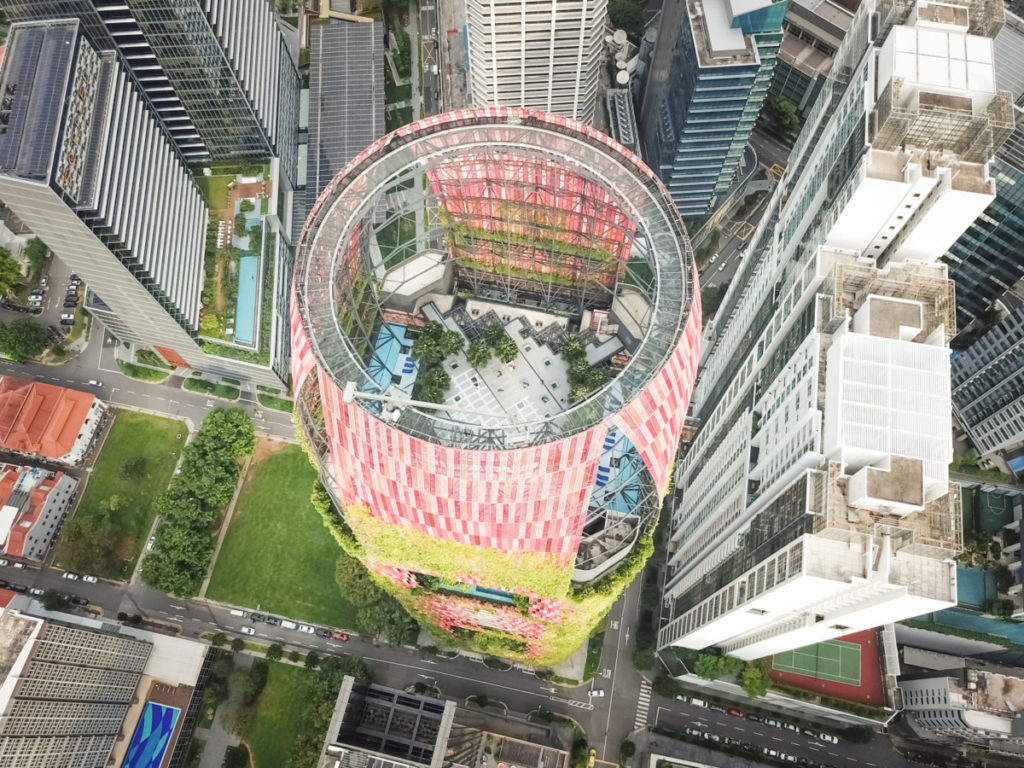 High rise, Singapore (c) Amazing Aerial Agency
Drone photography also provides amazing imagery with model releases

Royalty-free drone photography has shoots, too, that provide for model releases that give you the full security of use that you need for your commercial projects. The variety of themes in the shoots with model releases is broad and offers many possibilities for design ideas.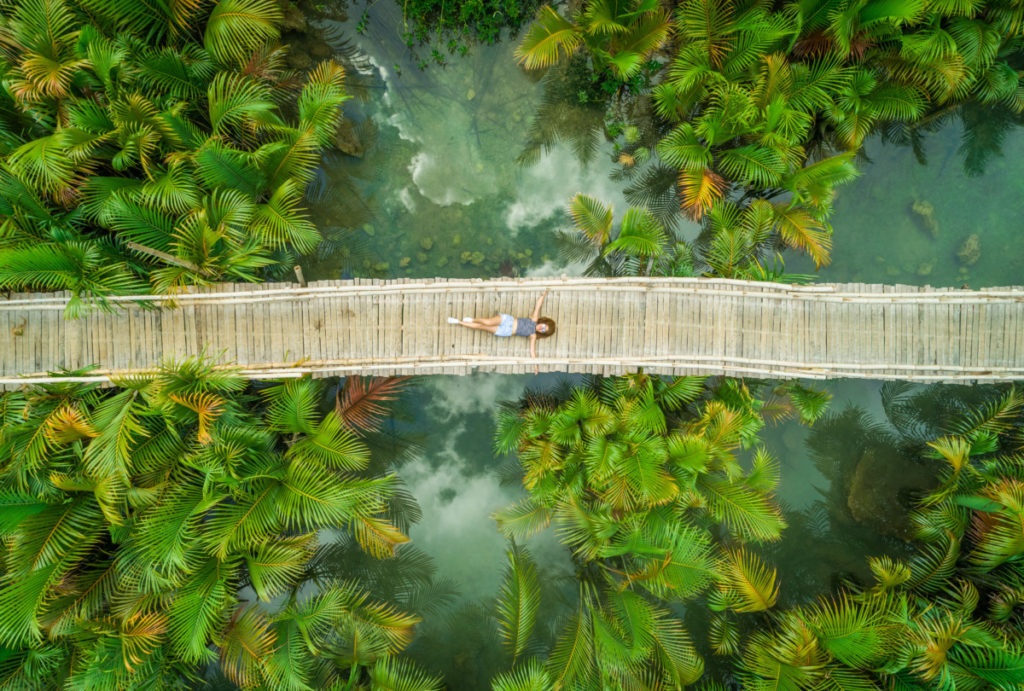 Woman on a wooden bridge, Philippines (c) Amazing Aerial Agency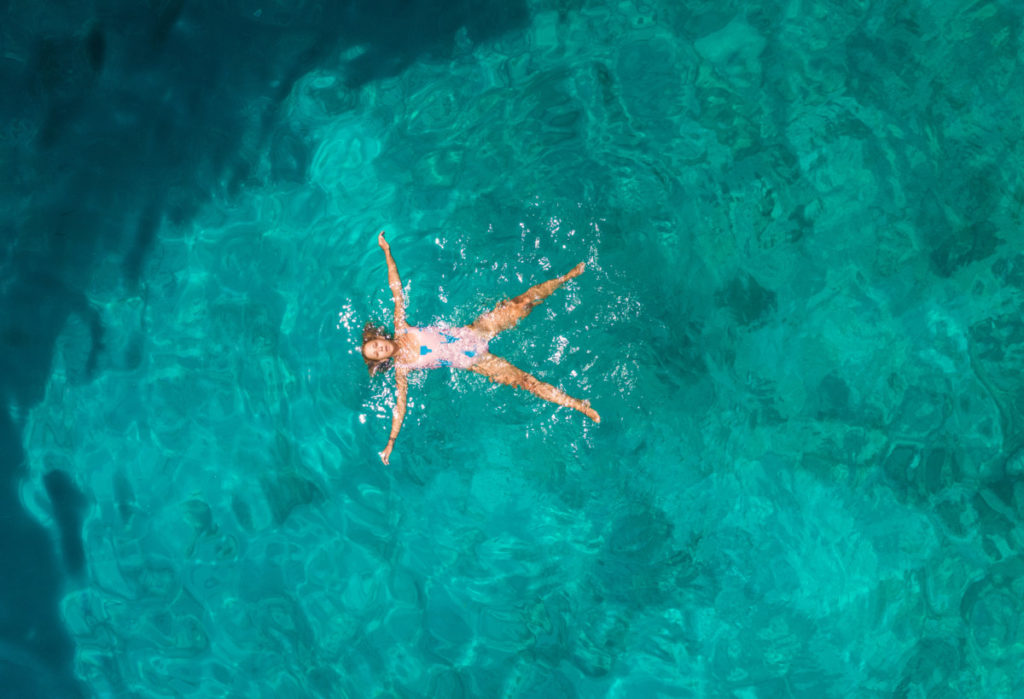 Woman floating in the sea near Atokos Island, Greece (c) Amazing Aerial Agency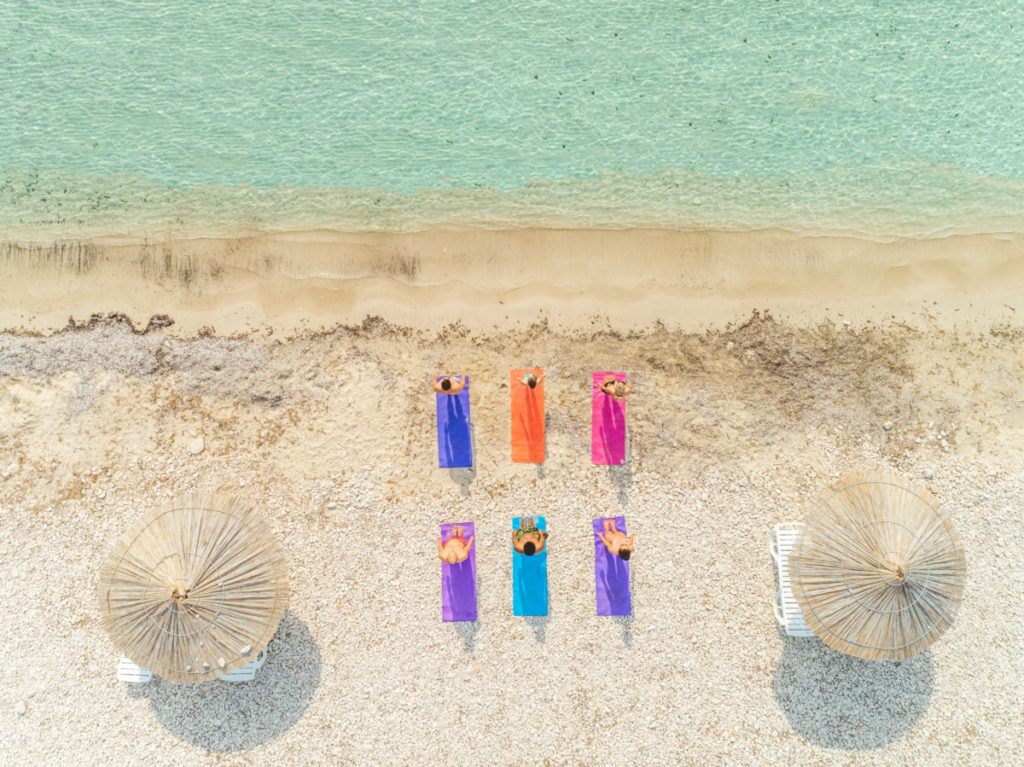 Yoga class on the beach, Croatia (c) Amazing Aerial Agency
Classic sights from a completely new perspective through professional royalty-free drone photography

Swooping approaches from angles that are not accessible to traditional aerial photography.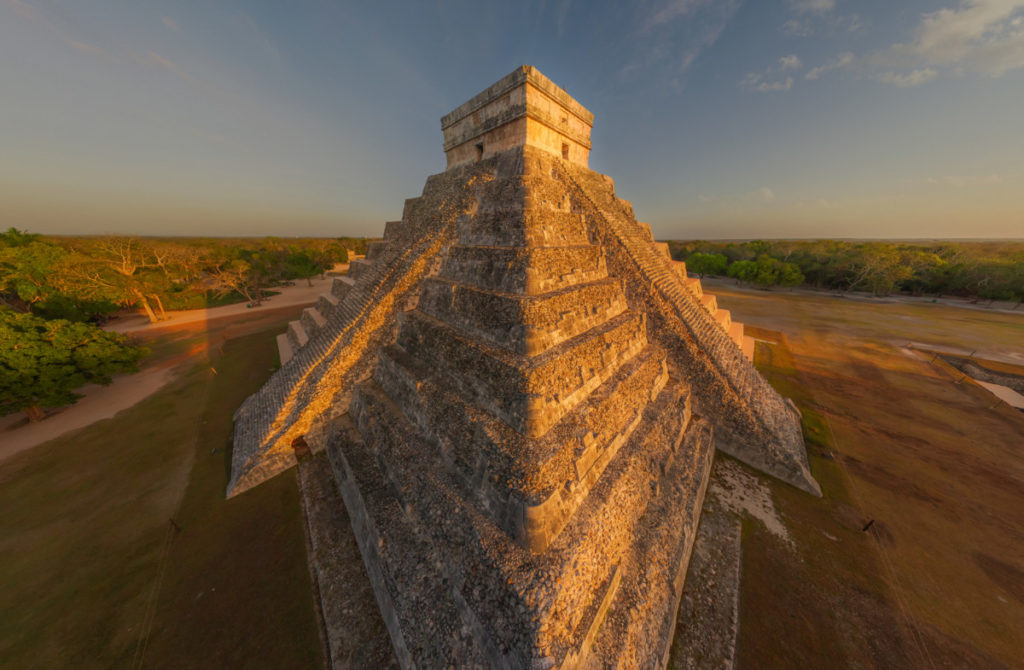 El Castillo Maya Pyramid, Chichen Itza, Mexico (c) Amazing Aerial Agency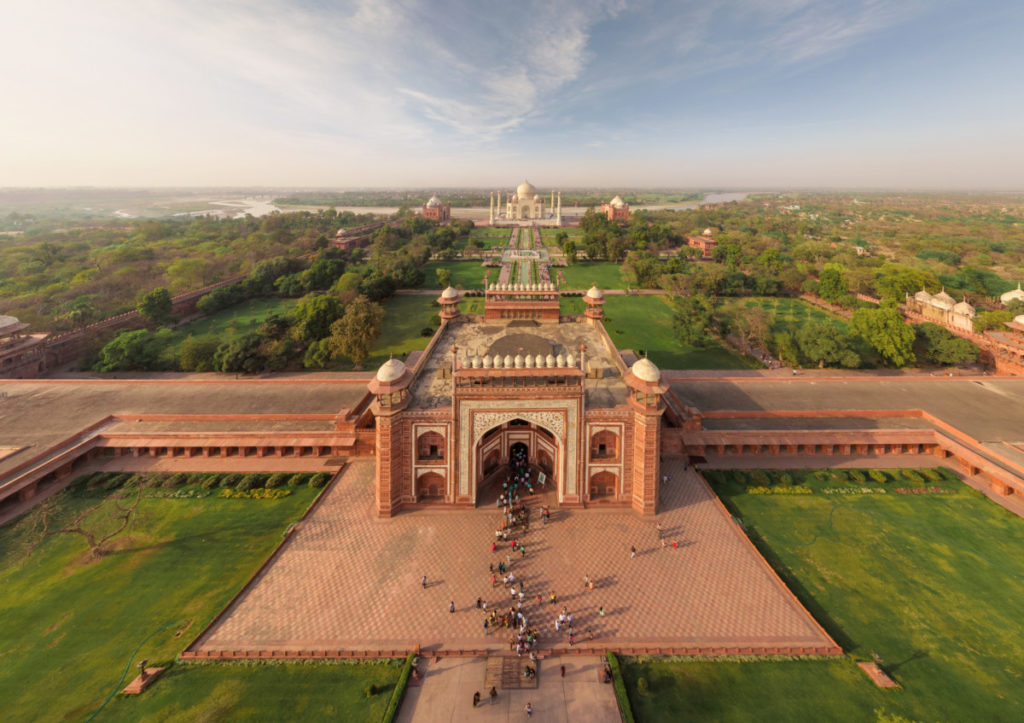 Drone image of the approach to the Taj Mahal, India (c) Amazing Aerial Agency
Surprising angles and view points for concepts through drone photography

Royalty-free drone photography also offers images full of concepts and symbolism for business and editorial topics making possible amazing new approaches to designs. The view vertically from above, for example, sometimes allows a concise visualizations of contexts.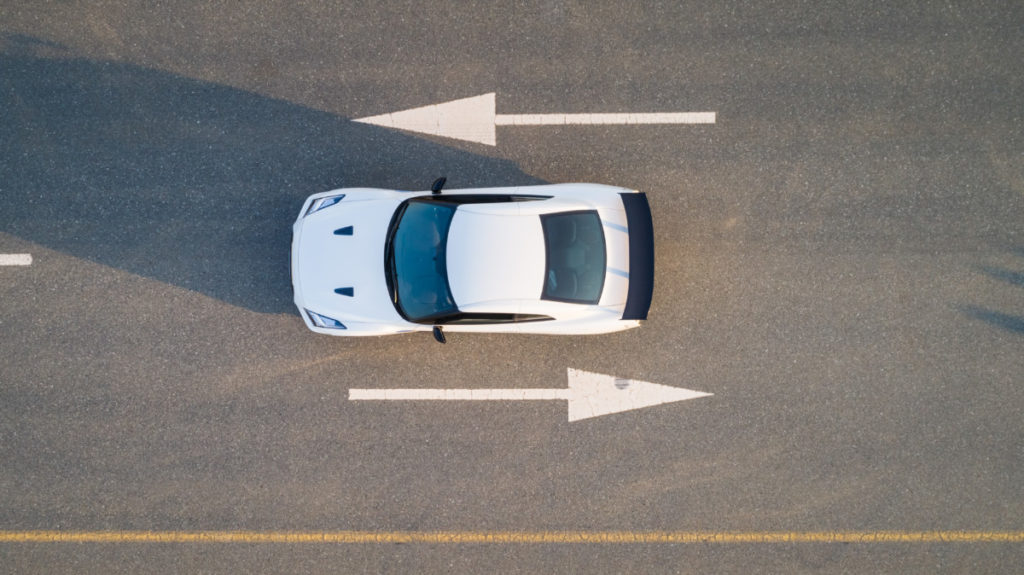 Drone image of a car with arrows (c) Amazing Aerial Agency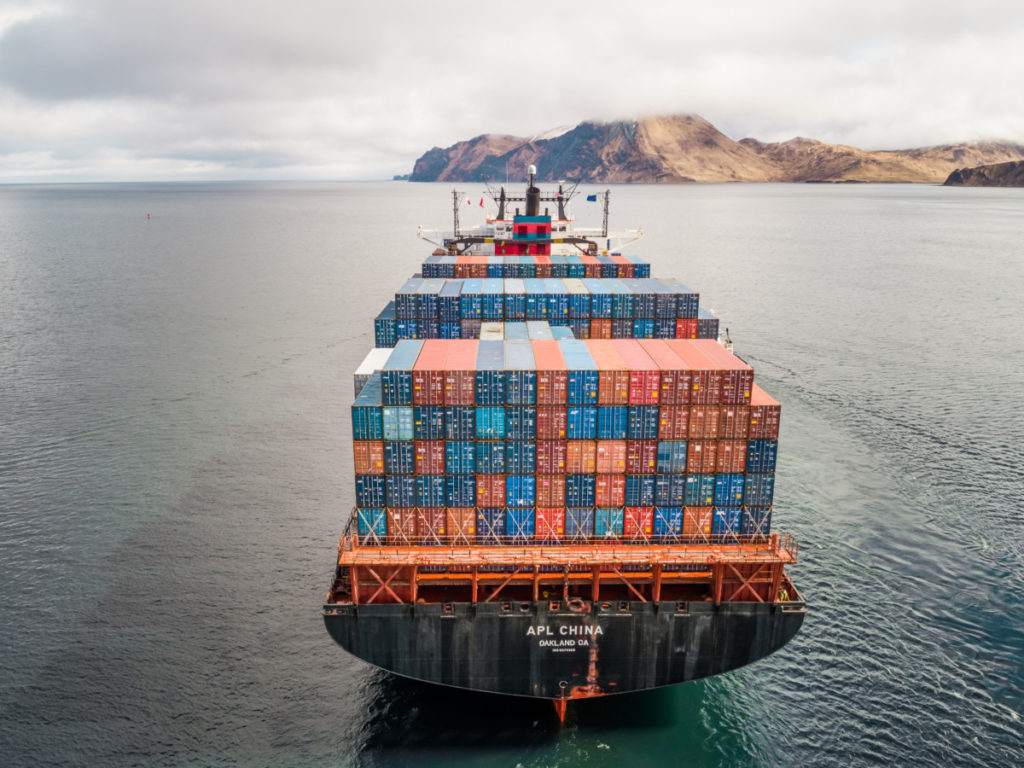 Drone image of container ship in Unalaska Bay, Alaska, USA (c) Amazing Aerial Agency .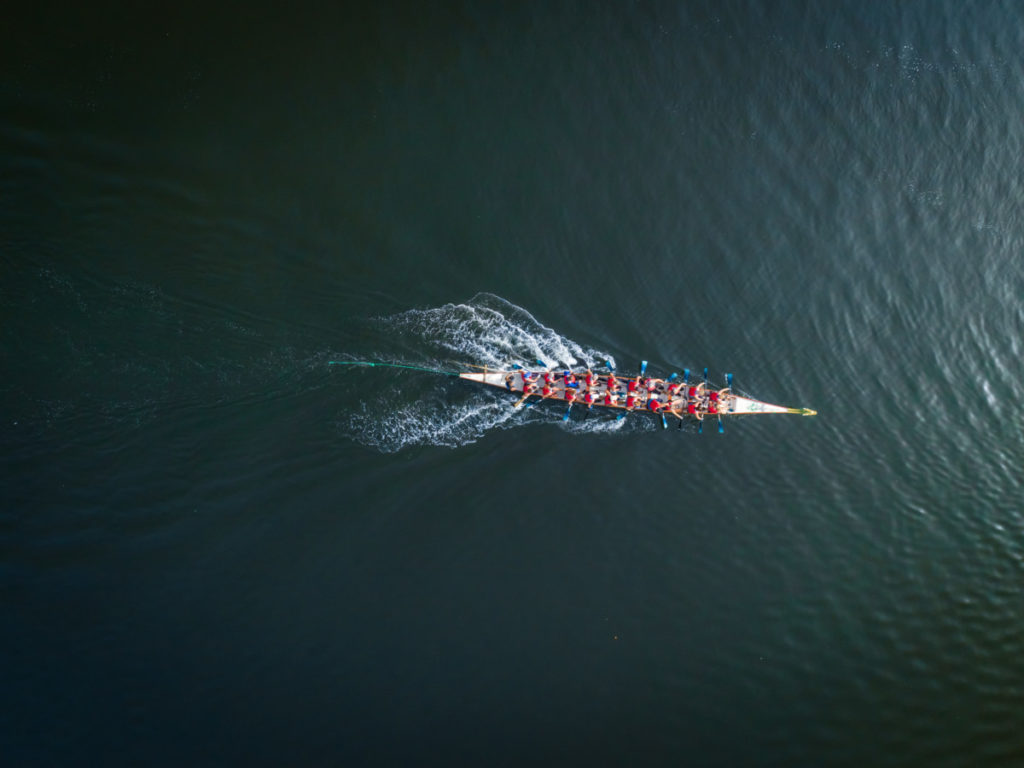 Drone Image of rowing boat with crew (c) Amazing Aerial Agency
Drone photography fills landscapes with new drama

Sometimes only slightly elevated, vertically from above at other times, sometimes with a swooping approach. Professional drone photography has many possibilities to give a picture its unique dramatization. Here are a few examples.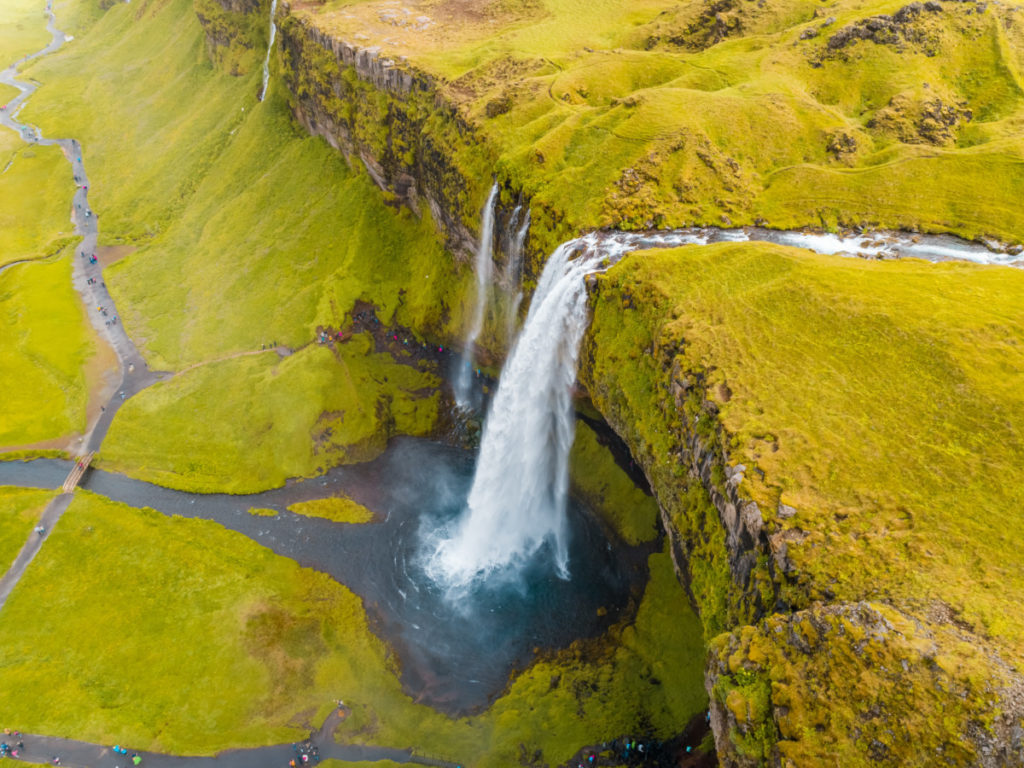 Bird's eye view of Seljalansfoss, Iceland (c) Amazing Aerial Agency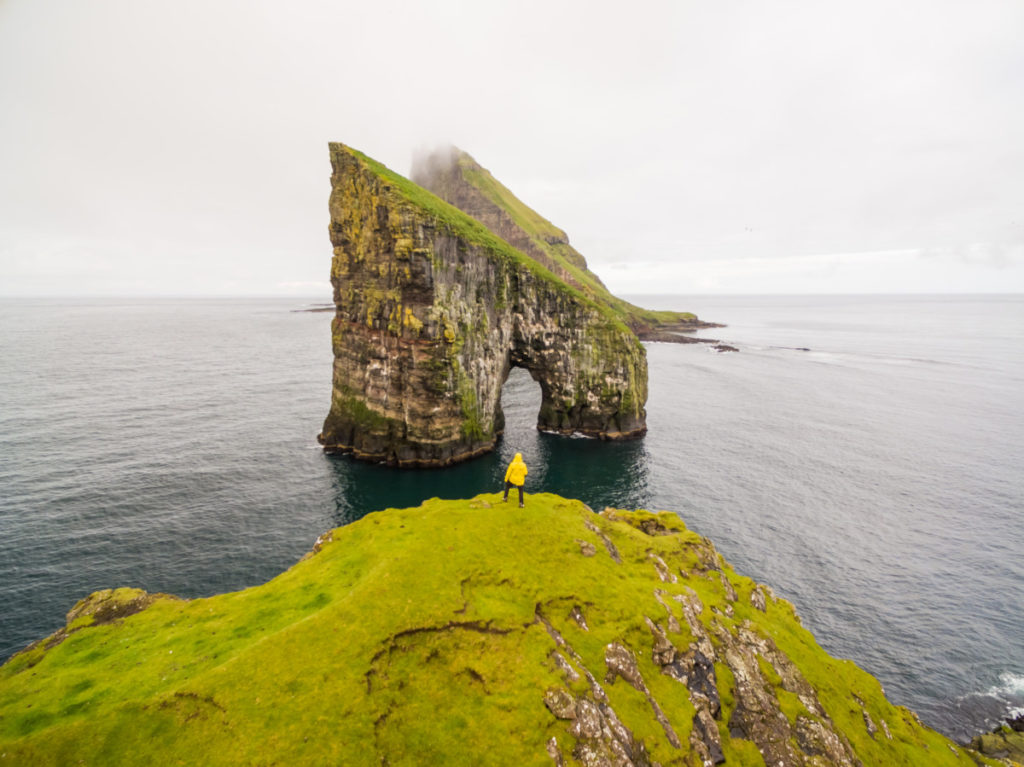 Drangarnir Rock Formation, Faroe Islands, (c) Amazing Aerial Agency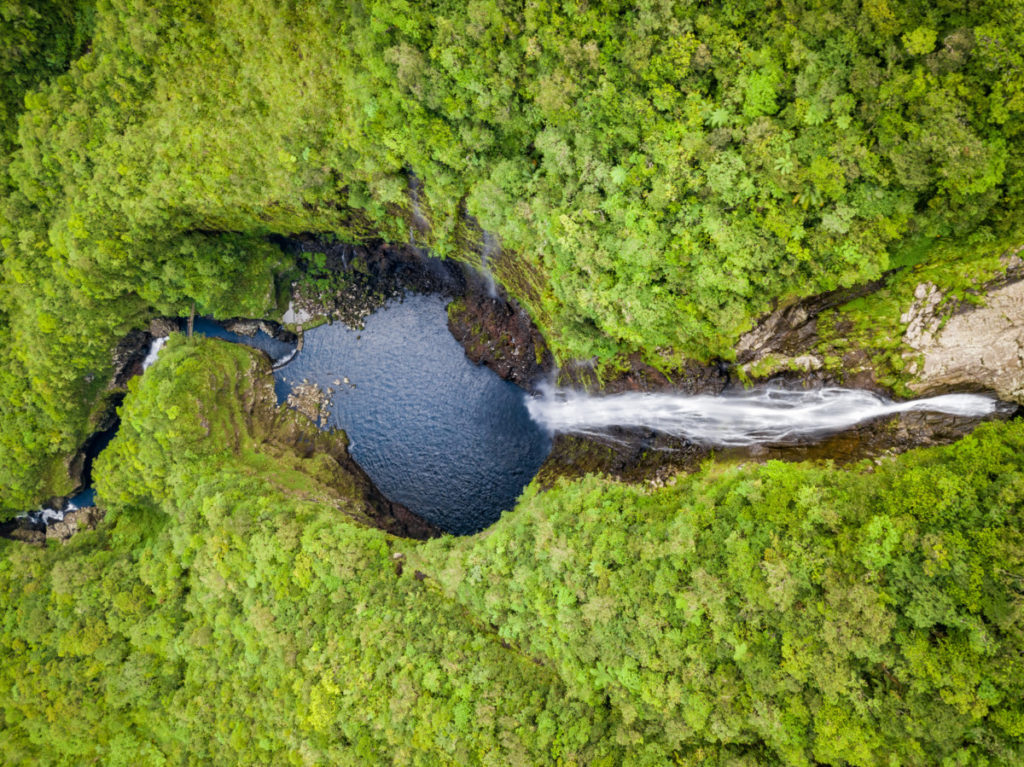 Waterfall in the Foret Departementale du Cratere, Reunion (c) Amazing Aerial Agency
Drone photography as part of your next project

Be it calendars, travel brochures or other promotional material – professional drone photography can give your idea the mark of the unusual and is worth its price. If we have raised your interest in drone photography you will find these and other highlights of the Amazing Aerial Agency collection here.