Last Updated on 5. April 2017 by PantherMedia
PICTAday 2017

The stock photography agency scene has quite a few conferences and get togethers but what makes PICTAday so special that the stock agencies are just amongst themselves but face to face with photo buyers. And that is priceless and fantastic. We are really grateful that so many clients took time out from their busy schedules to attend the PICTAday 2017. Some coming from quite afar, even.
Everything from generalists to specialists

PICTAday offers visitors the opportunity to meet everyone and everything from a food stock agency to a specialist for vintage Germany. And us the chance to hear firsthand what you think of what we're doing. We had many interesting conversations at our booth with advertisers, designers, publishers, editors, poster shop operators right up to photographers. We became acutely aware that many our our customers are not yet aware of the significant changes that our photography line up has undergone in the last 12 months with the addition of a premium line and editorial content.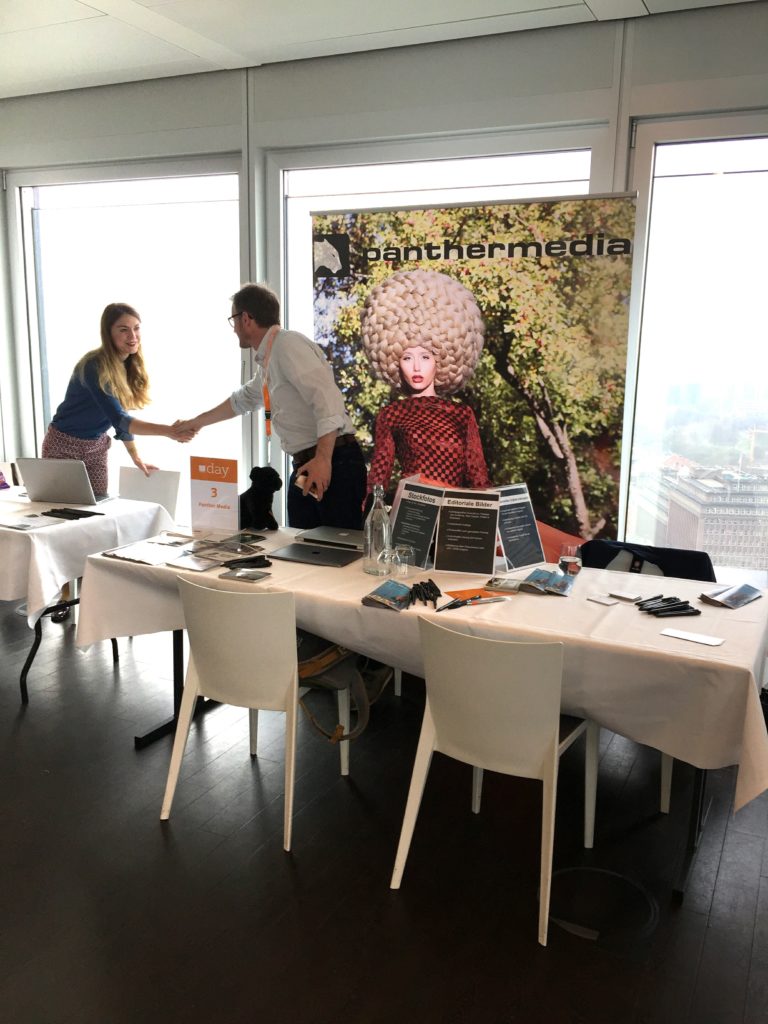 Praise for our roll-up

We were very happy the location of our booth close to the registration desk. Our immediate neighbours had brought little in the form of decoration so that we often got to hear that we were the first conversation of the day and received quite a few compliments for our really large (possibly the "biggest in show" in case there is such an award) key visual. See for yourself around second 13 in the PICTAday walkabout clip on Youtube. This certainly contributed significantly to our assessment that this PICTAday was one of the best for us in recent memory.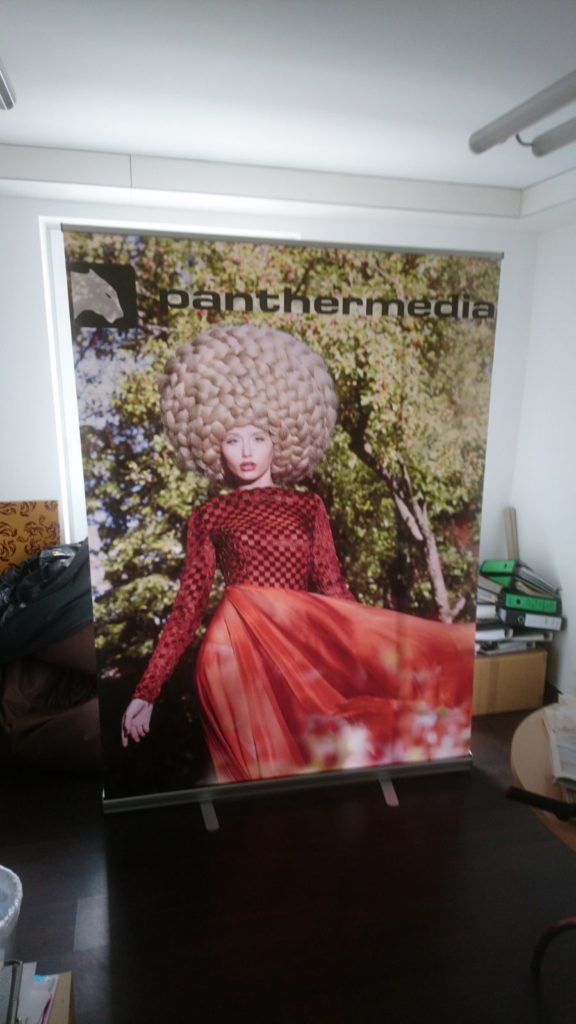 Positive feedback for our flexibility

We got really positive feedback in our meetings for our willingness to be flexible and find tailored corporate solutions for customers of any size as well as our ability to take quick action when it comes to interfaces and system integration. A fly in the ointment was the observation from a few clients that they would really like to see more clearly in searches which images are part of there subscription opposed to those that are not. That is most certainly a owed to our content type extension with Premium and Editorial in recent months. This is something we will be addressing in short order.
Lots of input and ideas for us

As a summary we can say, that we got lots of ideas to take home with us. We came across a few new collections we would like to offer. Clearly everyone puts their pants on one leg at a time. Like those who thought that the Brandenburg Gate would be the ideal key visual for an event in Hamburg while another overseas international competitor had an image have Hamburg's top soccer team HSV on it … proper research helps. We certainly felt as snug as a bug in between them as a German stock photography agency approaching 70 million images online concentrating how else could it be, on "cool". Oh, and there was a really superb 360° view of Hamburg from the Panoramadeck of the Emporio Tower Including the (finally) completed new opera house Elbphilharmonie, Hamburg's and continental Europe's newest flagship visual. And, with our work done off to a taste of local dish Labskaus, on second thoughts, a Hamburger of course equally local according to some.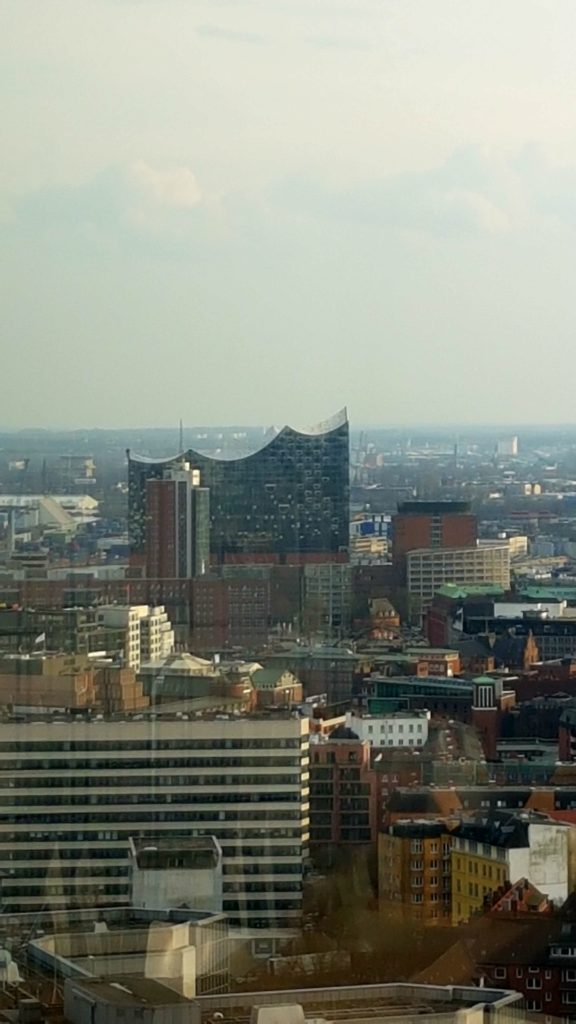 One last note: A sincere thanks to all our clients who made the day so exciting, special, informative and successful for us. We look forward to seeing you again in Munich next year at PICTAday 2018.