Last Updated on 10. January 2018 by PantherMedia
The Christmas sun is burning from the sky

Sydney is narrowly the largest city in Australia, even if it's not the capital – which isn't even the second largest. Anyway, founded in 1788, Sydney is permanently in competition with Melbourne (like Rio vs. Sao Paulo) over the question who is Australia's first city.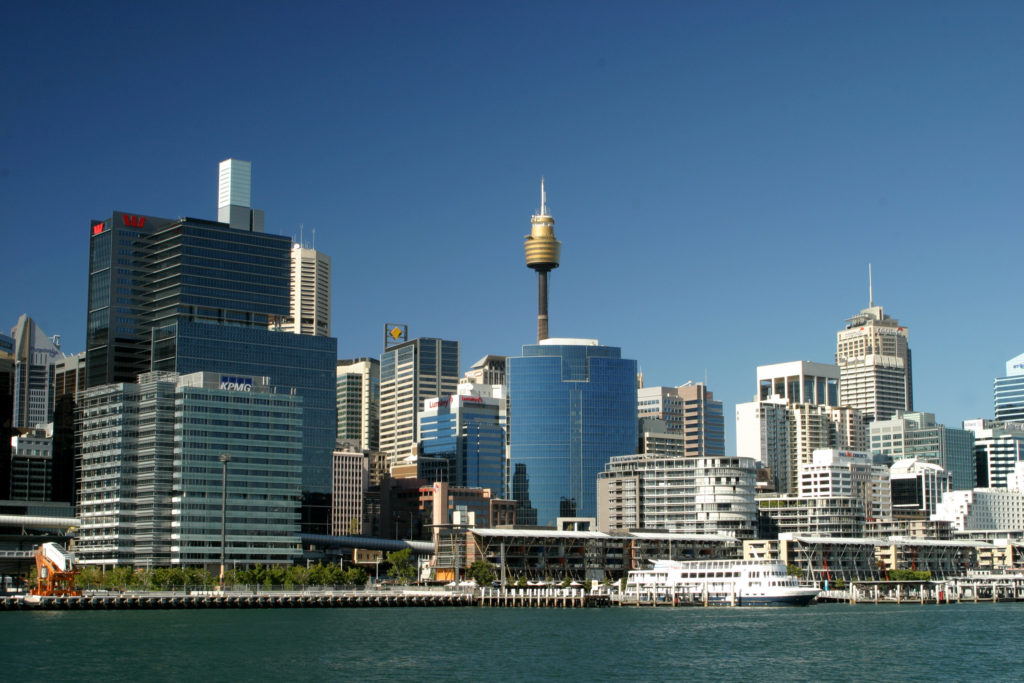 Darling Harbour (c) michikrauss
Neither Sydney nor Melbourne are in competition with Canberra. The capital is nice, too, and well worth visiting but not in the same league. What ever the case, there can be no doubt, Sydney is world famous.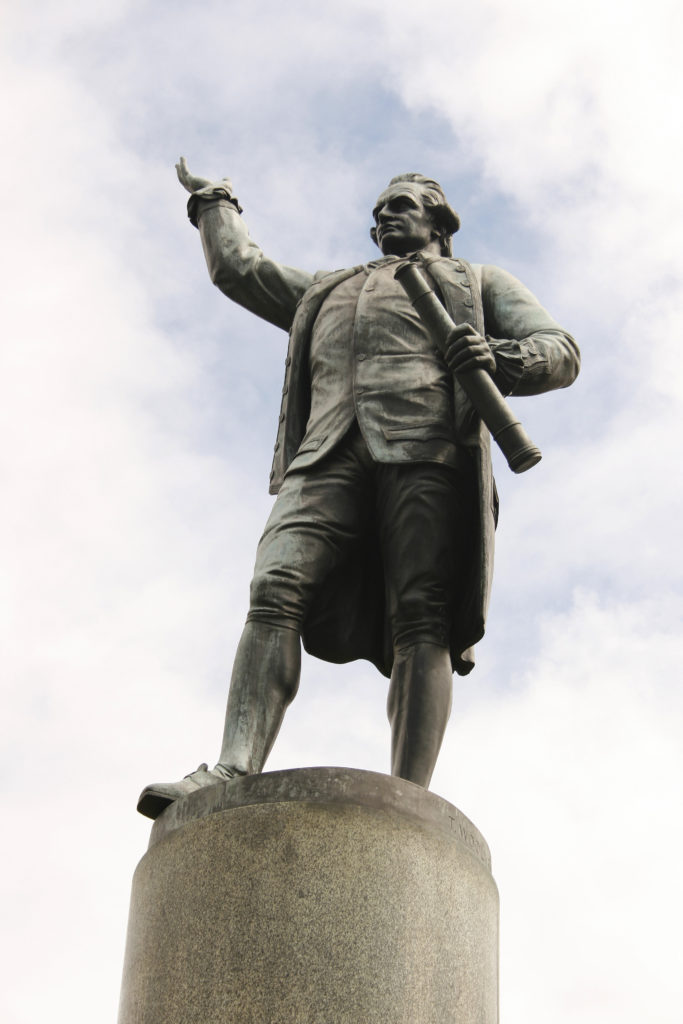 James Cook (c) juergenfrese
So famous one can't help but wonder, why it's not the capital. Maybe the Victorian Principle "divide and rule" plays a role in this, as similar decisions were taken around the same time. Not Toronto or Montreal but …., not Cape Town or Johannesburg, but …! Any questions?
But what's actually famous here? Two buildings or the whole city?

Sydney's to worldwide fame is certainly connected to its buildings. The legendary bridge, amazingly already built 1932, and the opera house with its distinctive shape are probably known to practically everyone on the planet. In particular the latter has dominated the cities picture post cards for uncountable years and probably responsible for the worldwide highly expensive city marketing trend to have Must-Have-Branding-Buildings. Hamburg most recently followed the template very closely while Berlin is still working on its mega airport to propel it into top place in the world airport rankings.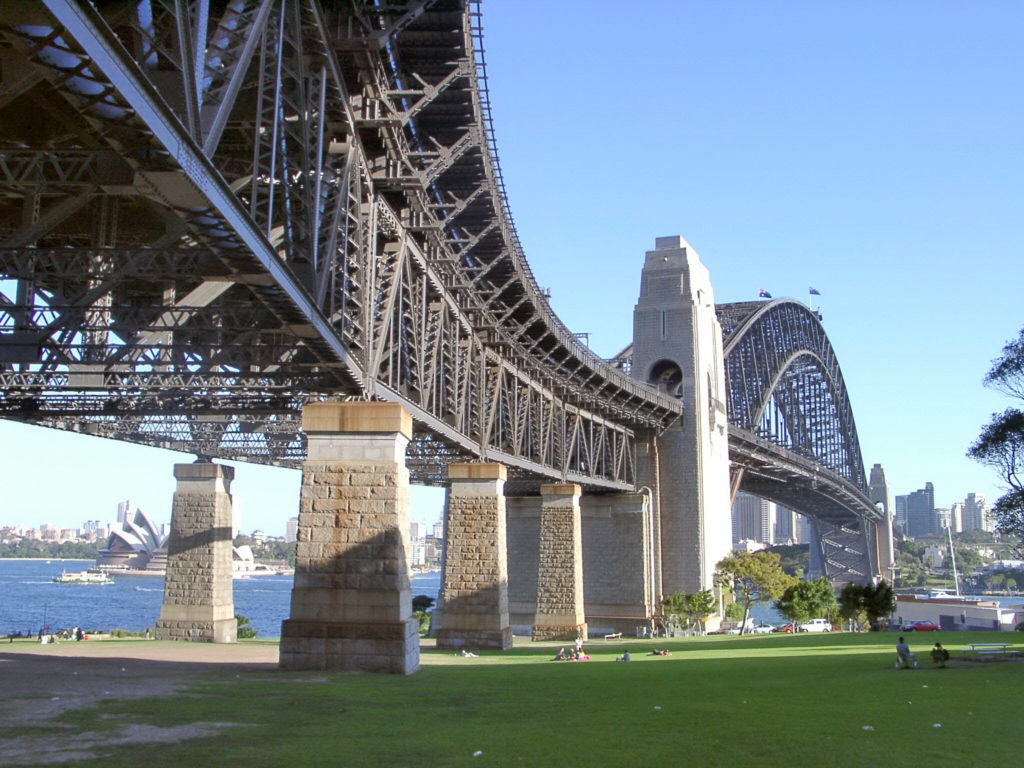 Sydney Harbour Bridge (c) juergenfrese
Of course, the idea to do marketing with the help of buildings reaches back into the stone age and is most certainly not a new or innovative idea. Via Stonehenge, Salisbury Cathedral, Chizen Itza, or Italian high towers in the Middle Ages right up the the giant skyscrapers of today's age, humans have always been doing this. So, yawn or yeah?
You fly and fly and fly and fly …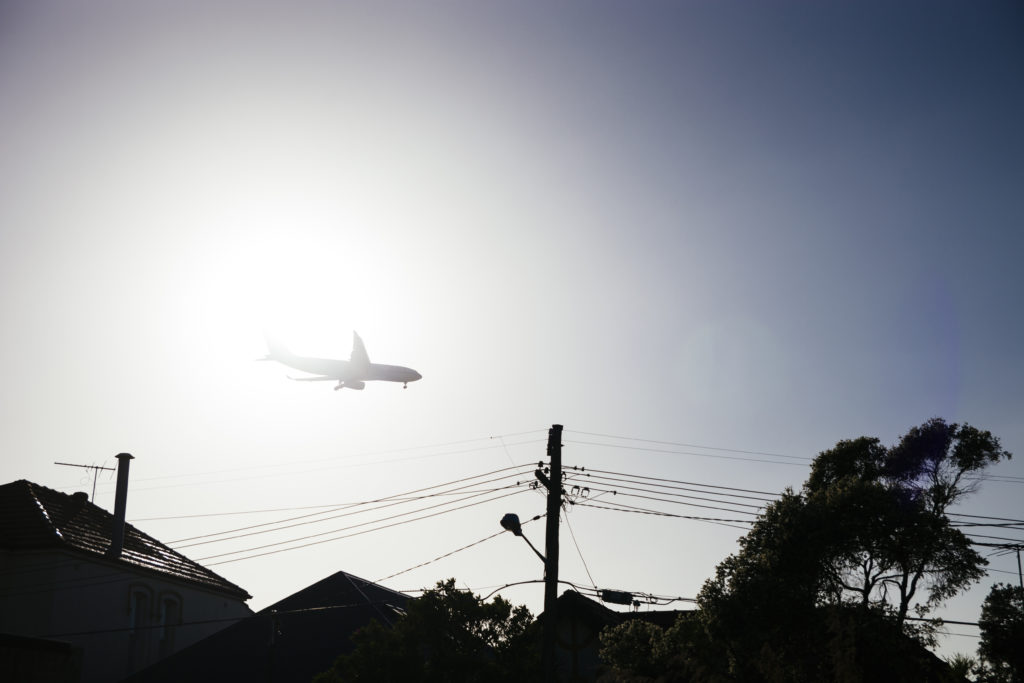 Approaching Sydney (c) BlendImages
But back to Sydney. The long flight. My first point of contact with down under. In those days still to be reached via Singapore with KLM . You fly and fly and fly and fly and fly, how exotic is that, I thought at the time.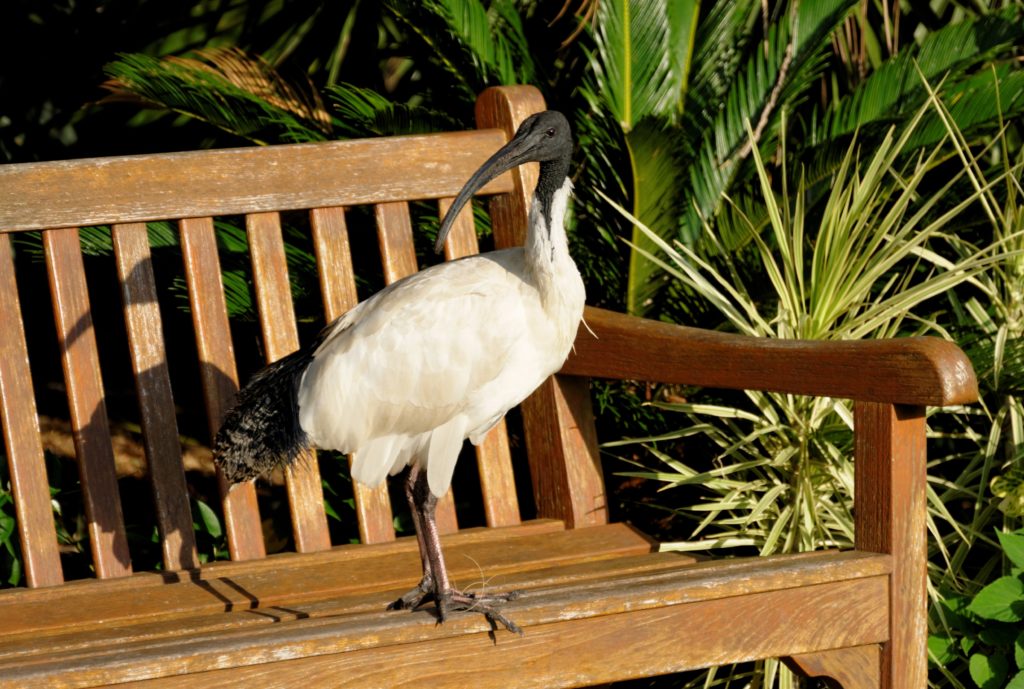 Australian White Ibis (c) Willy64331
And when you get there you can get by speaking English … how great is that! The approach, if your lucky already offers spectacular views particularly if you land on runway 16L/34R that feels like an aircraft carrier reaching far out into the sea. Coming from our winter, make no mistake, this can mean a jump from -10c to +40c.
Sydney (c) BlendImages
Not quite like Rome, but there is some history

In Sydney, surprisingly, one can find quite a range from historical too old. From cathedral to crows nest (at least that is what the locals apparently call it there is a lot to see. The opera house, I felt, was quite unspectacular when you are standing right in front of it looking at the white facade, it power of its design is more evident from afar.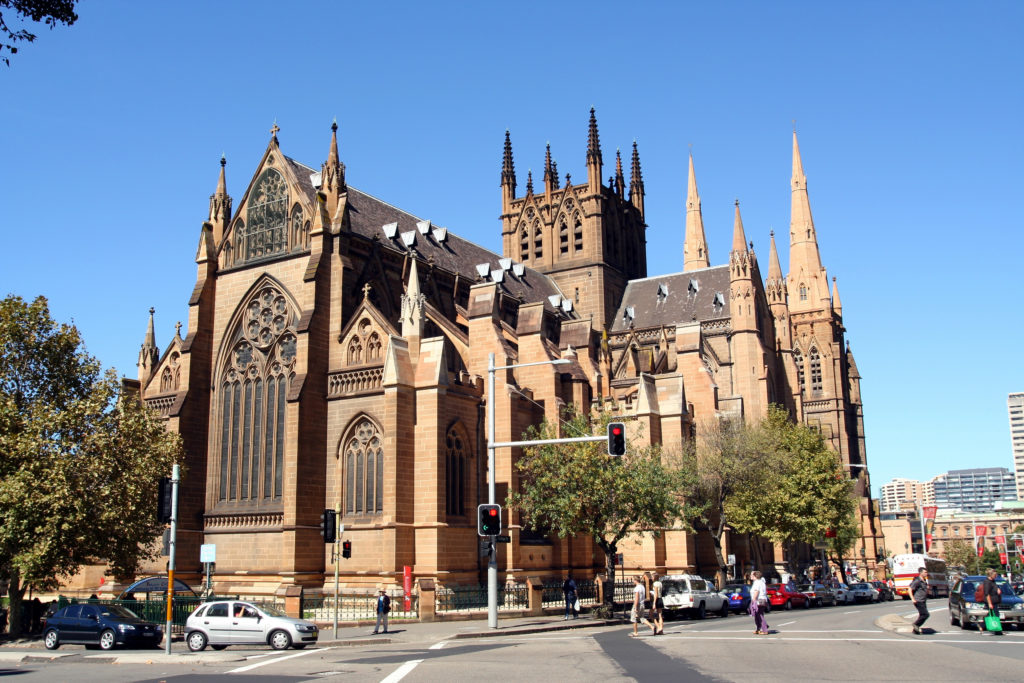 St. Mary's Cathedral (c) Willy64331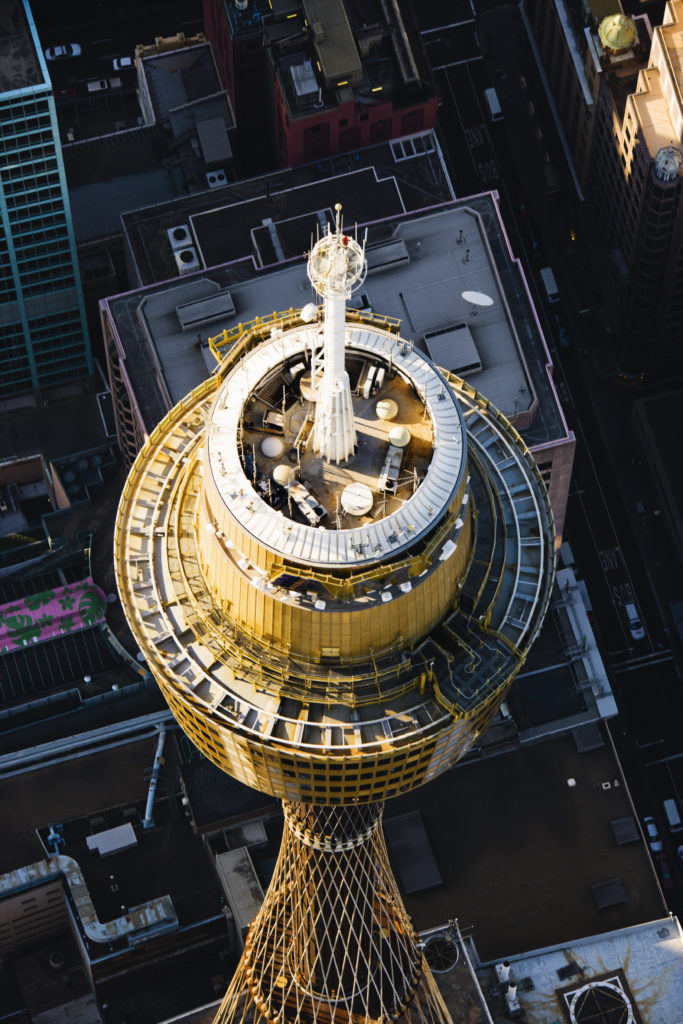 (c) iofoto
Make sure you go for a barbie, if you get the chance. It's a leading national sport of sorts.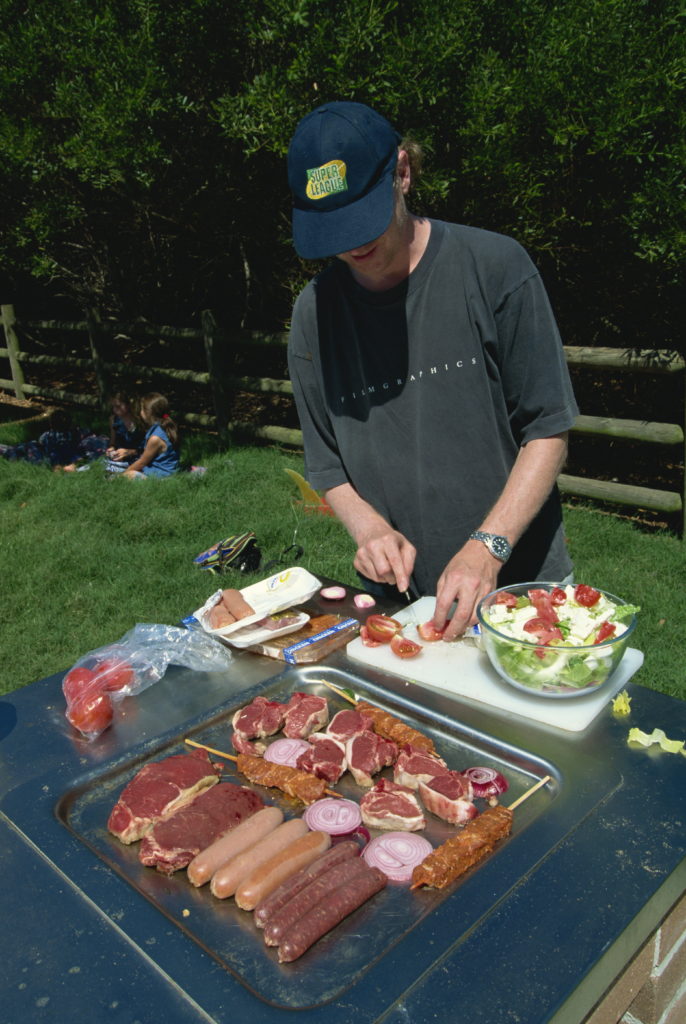 Barbecue (c) rharding-rm
And as it's summer now, you'll find them all over the place. Enjoy the beaches and it's different look Christmas. Turkey on the beach is allegedly one of the favourites. Last minute flights might be available with Singapore Airlines allowing to connect at Singapore's Changi airport which is already ranked for ages where were Berlin would love its airport to be listed one day.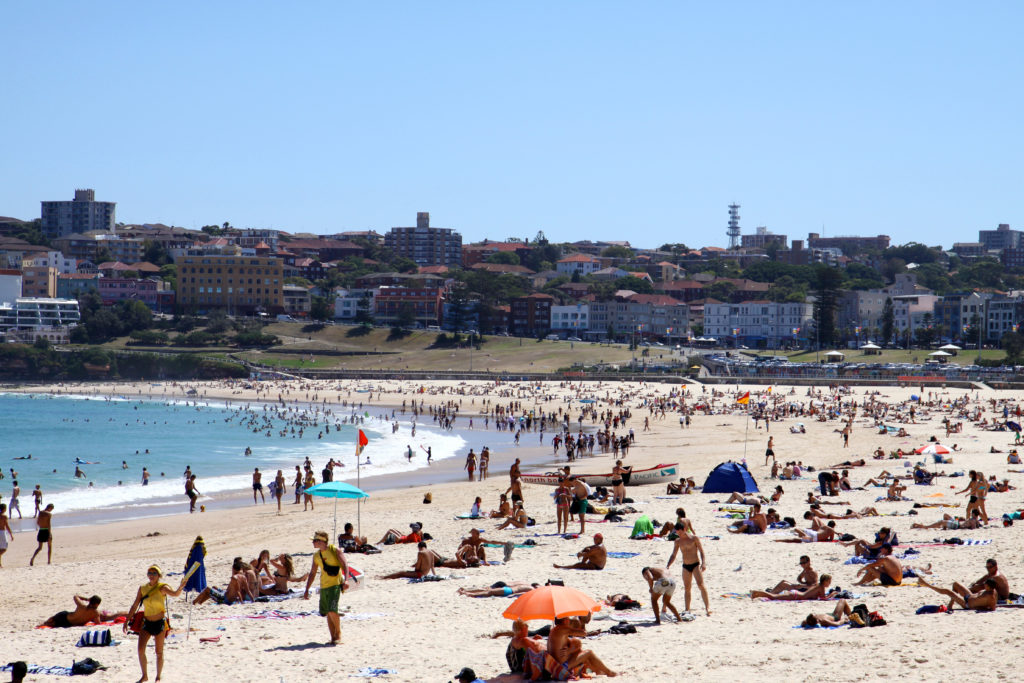 Beach (c) werner.heiber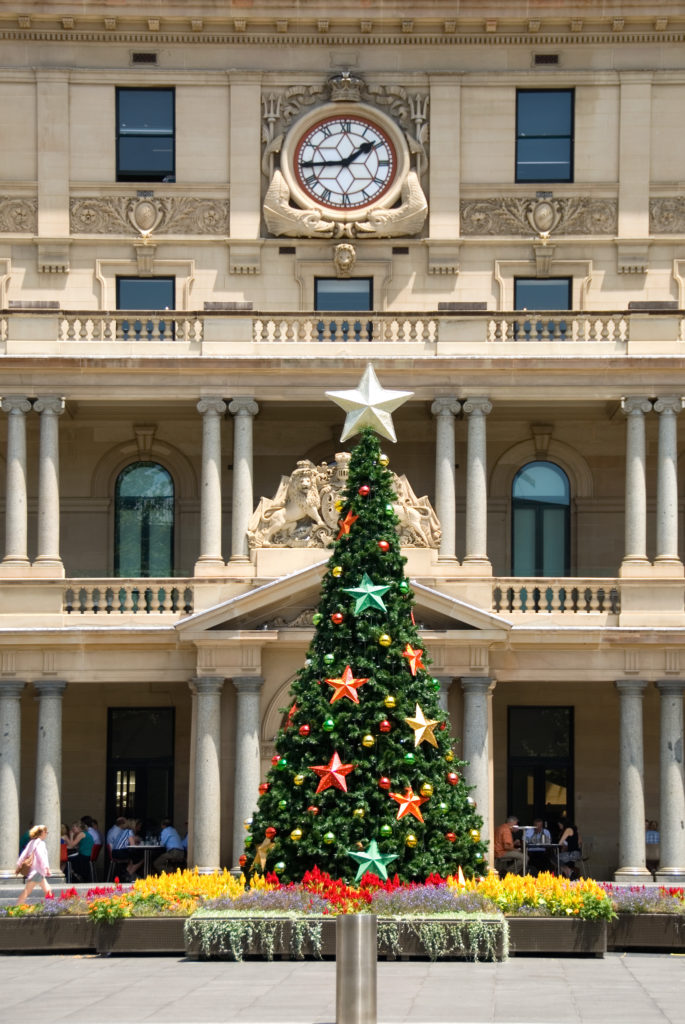 Christmas tree, Sydney (c) PhillipMinis
What also sticks in my mind from my visits to Australia are the often dramatic skies, sunsets and lighting conditions.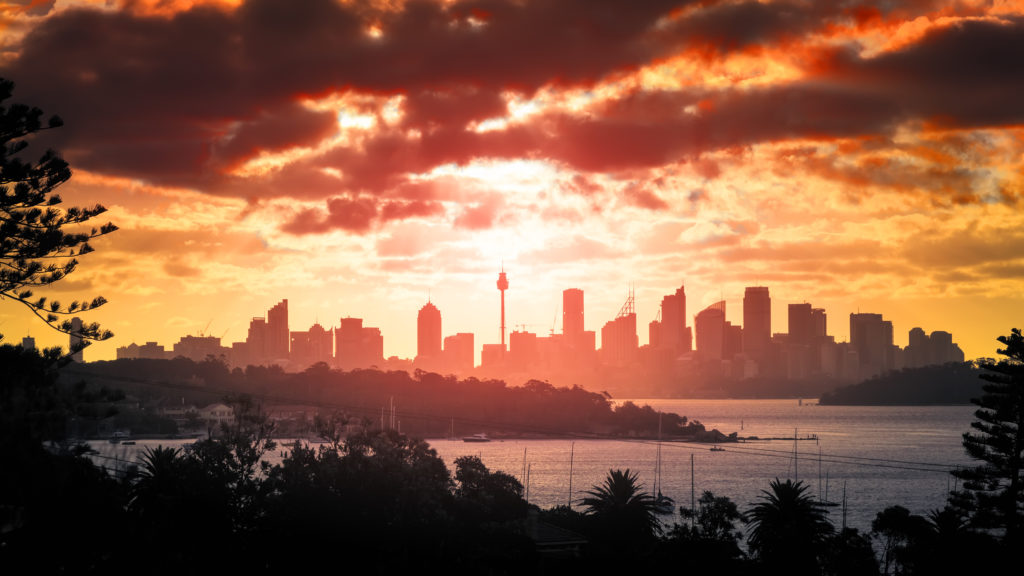 Sunset over Sydney (c) magann [/caption]
And now, when it's the time of year for new year's resolutions, bucket lists and dreaming – maybe a trip to Sydney in 2018?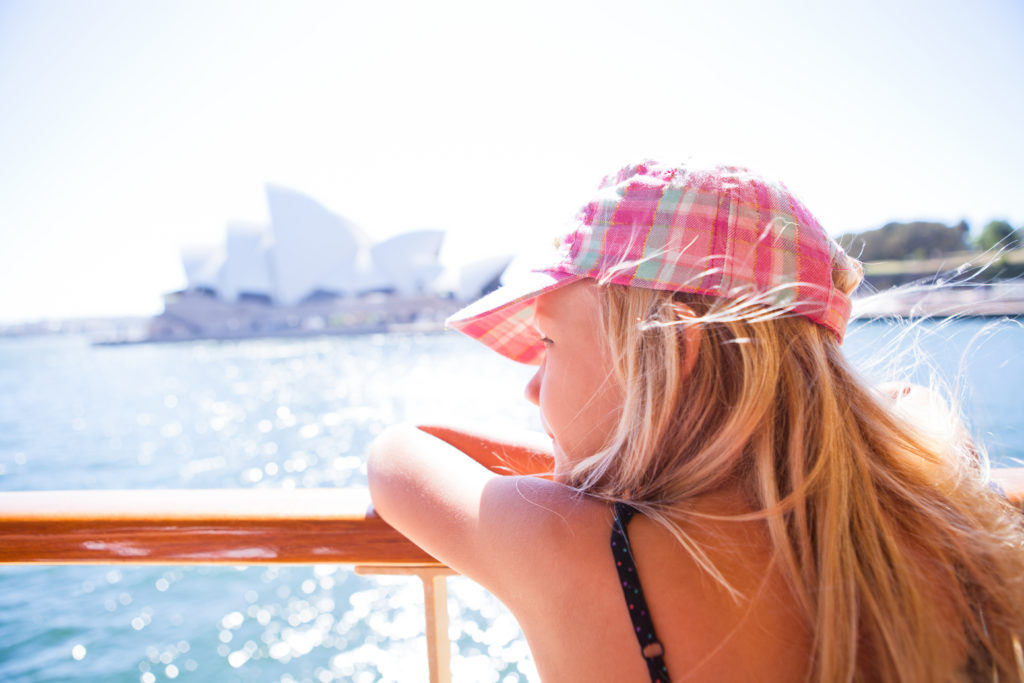 (c) ElinaManninen
And to help you dream we have put together a lightbox with our Sydney highlights for your perusal. Fun Fact: When you're exploring on foot, keep in mind that the sun is in the North at noon. Check it out here!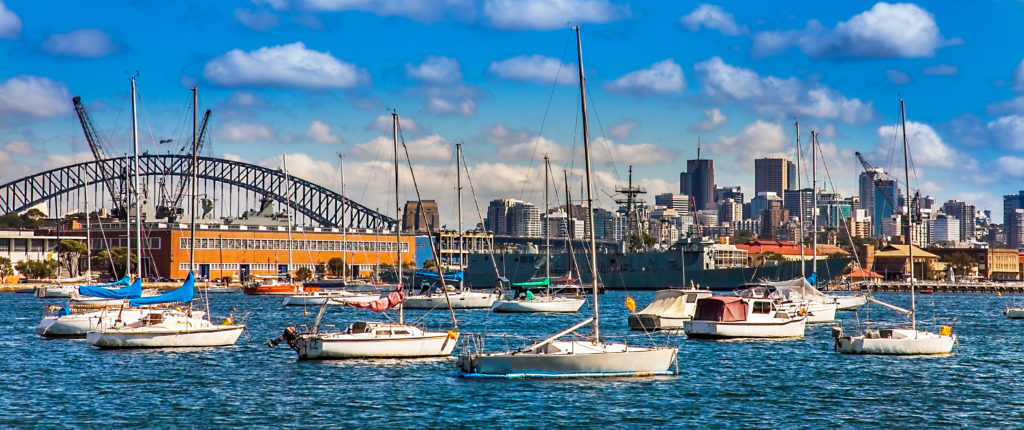 Skyline von Sydney (c) Schnepf-Siegfried